With rising awareness of the expense and huge environmental impact associated with modern construction, people are making a big move toward natural, environmentally-friendly building practices. Cob construction is a great example of an ancient building technique that is making a huge comeback. These earth and straw structures are hard to miss; they look as though they came straight out of a Tolkein novel. They are durable, practical, and beautiful, each one a handcrafted work of art.
If you'd like to try your hand at natural building but the idea of starting with a large structure is intimidating, why not jumpstart your skills with something small? An outdoor wood-fired oven makes an ideal starter project that can be done in just a few days. These ovens are a simple technology and are easy to construct and use.
Once the oven is built and has a few weeks to dry out, you use it for baking by lighting a wood fire inside the dome, which heats up the thick clay walls. The oven will then remain warm and at a consistent temperature for hours after the fire is removed. These ovens bake amazing pizzas, bread, and other food without relying on fossil fuels, and one fire will cook an abundance of food before the oven cools down.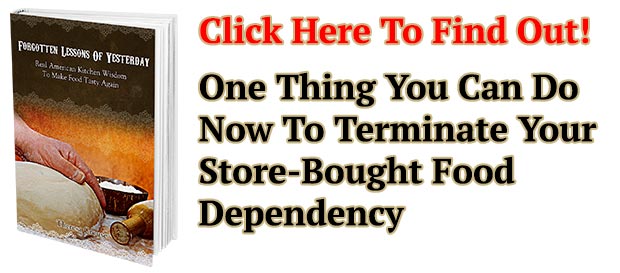 A cob oven can be constructed out of all natural and recycled materials. Here are some great examples of the types of cob ovens people are building – from very simple dome ovens to gorgeously detailed sculptures. Many of these pages provide excellent instructions if you want to tackle this project yourself.
The construction of this oven is featured on Homegrown & Healthy, with plenty of pictures of the building process.  This was built for less than $20 in materials.  Be sure to check out the pictures of all the pizzas they made using this.  Yum!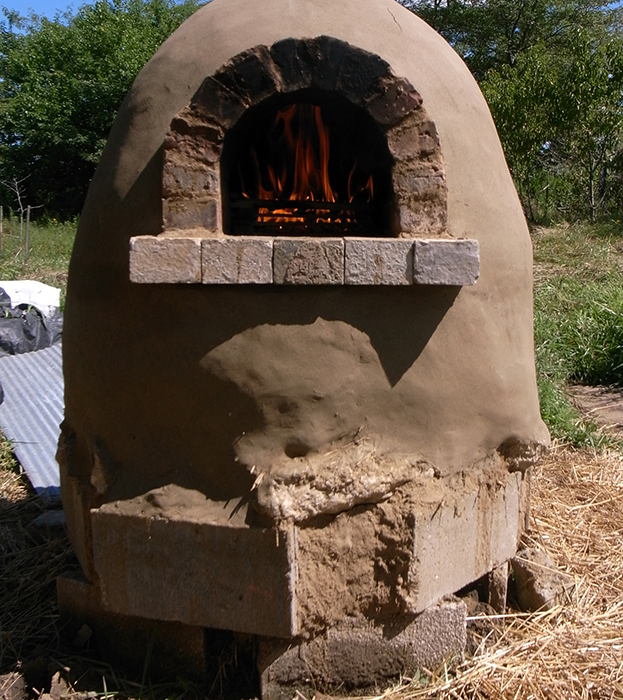 This gorgeous turtle-shaped oven, seen on Mud for Everyone, is built with local clays and grasses and beautifully embellished with a mosaic design on the shell.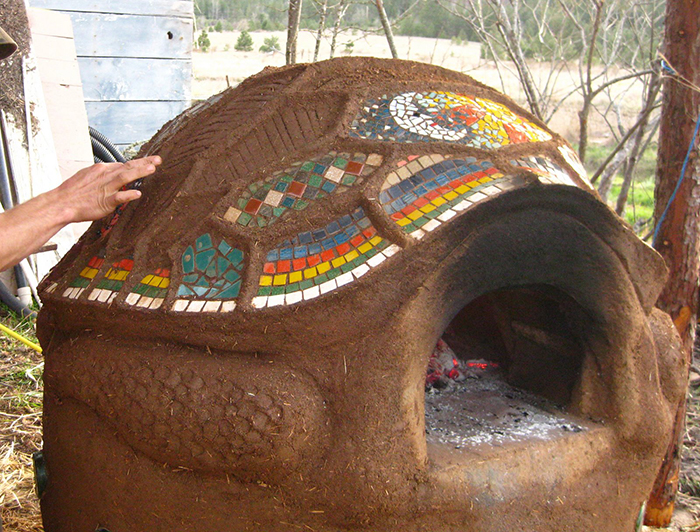 Once you start the building process, you don't have to stop with just the oven.  Here's a gorgeous oven and bench combo.   Via OUR Ecovillage on Flickr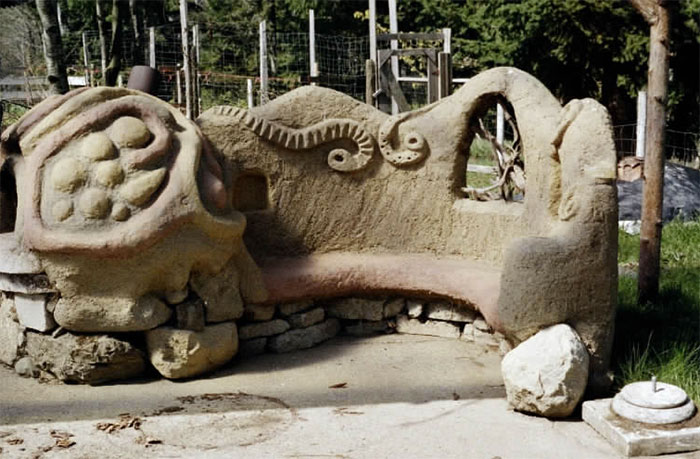 Here is another small, simple oven from The Cob Oven Project, a great resource for others wanting to build a similar oven.  Their site is full of detailed process pictures, a materials list, and plans.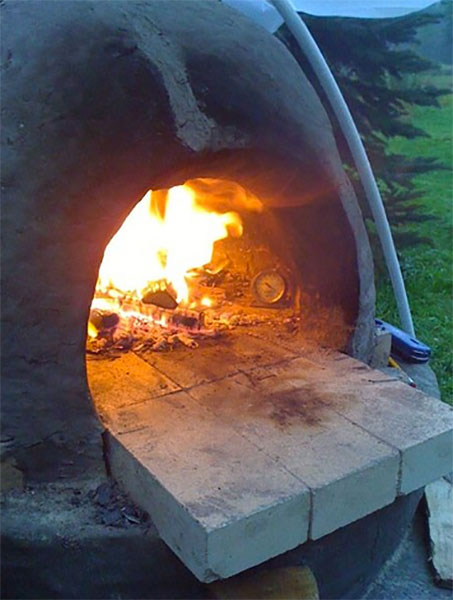 This beautifully sculpted bench and oven combo is featured on permaculture.co.uk.  They also provide some great information on the basics of building your own oven.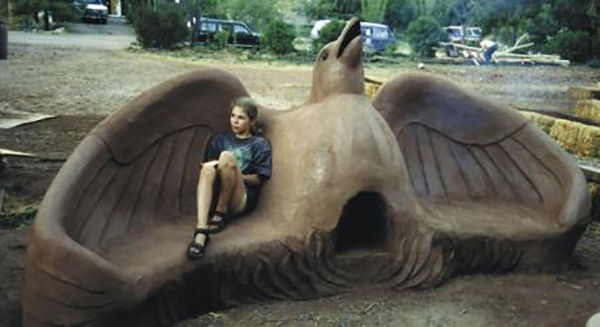 There are many ways to customize an outdoor oven to suit your needs, as you can see in this example from I Love Cob, made with a convenient wood storage space within the oven base.
Here's a beautiful little oven by Traditional Oven, complete with local seashell embellishments.  Who wouldn't love to have this on their back patio?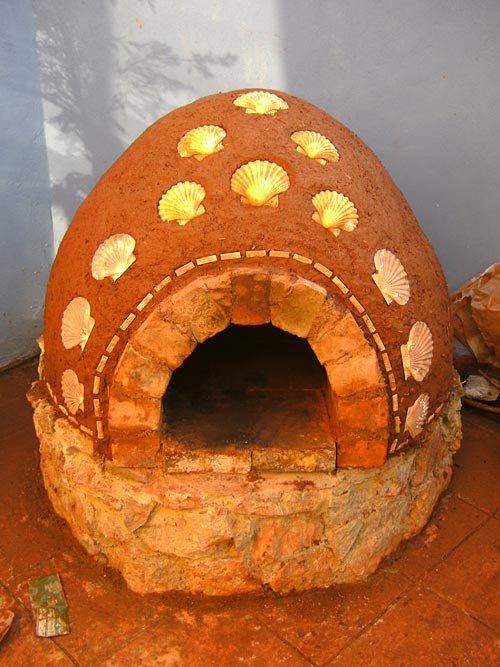 This oven sits in Taos Pueblo, NM and is a great example of a real, ancient oven that is still in use.  Via Shimer Summer Trip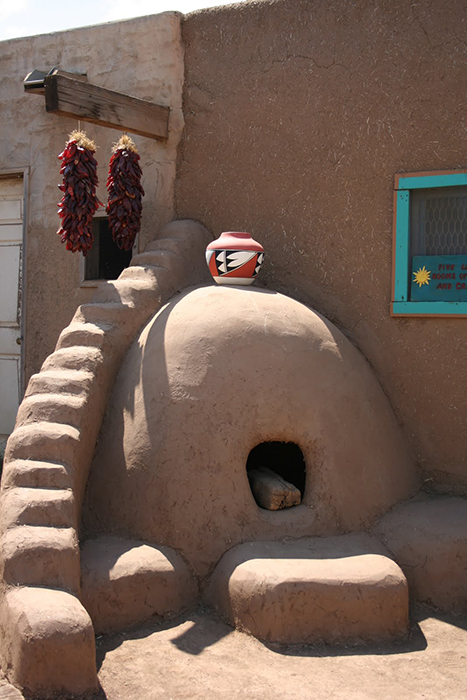 Cob ovens don't get much more amazing than this one seen on Shamballa Permaculture.  The gorgeously detailed, sculpted creature features mosaic eyes and appears to be breathing fire when the oven is in use.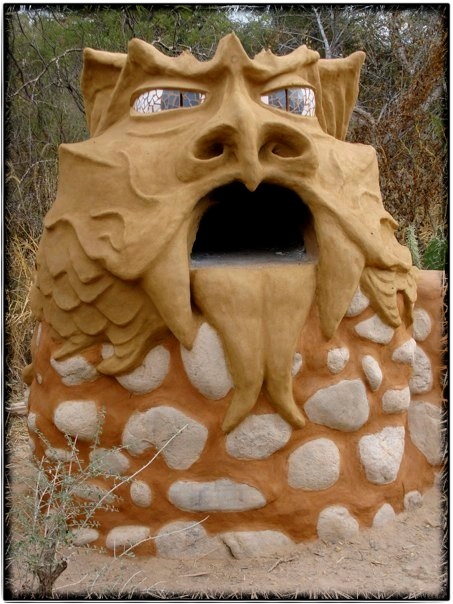 This is a great example of how functional cob construction can be.  This artistic backyard feature has two stoves with a nice seating area, covered to protect it from the elements.  Via Rumble Pie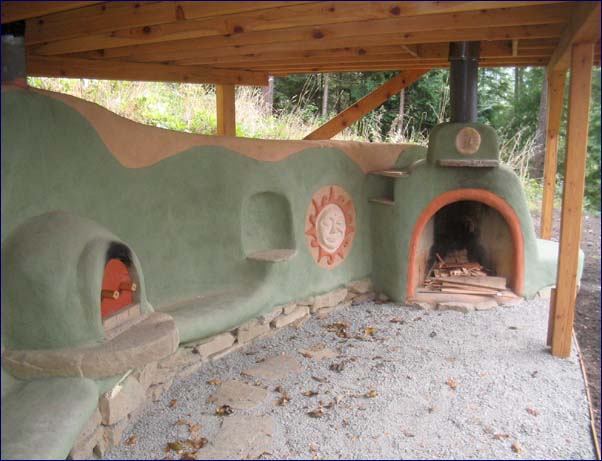 This awesome cob oven and seating combo sits on Vancouver Island, an area with many cob structures.  Via Gather and Grow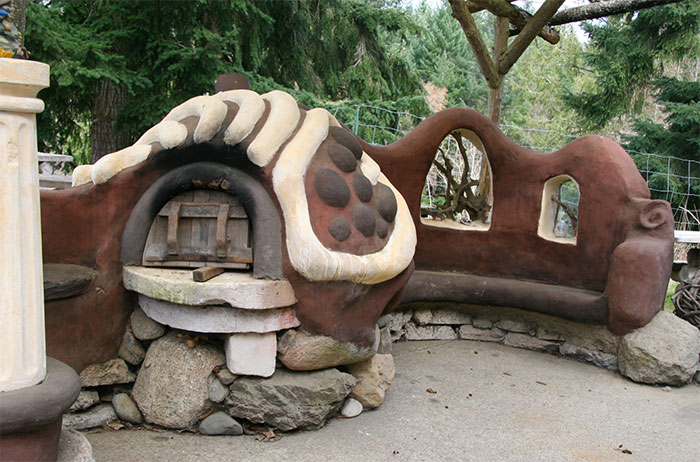 The builder of this frog cob oven says the base took much longer to build than the oven itself, which was built and shaped in less than 4 hours.  Very cool!  Via permies.com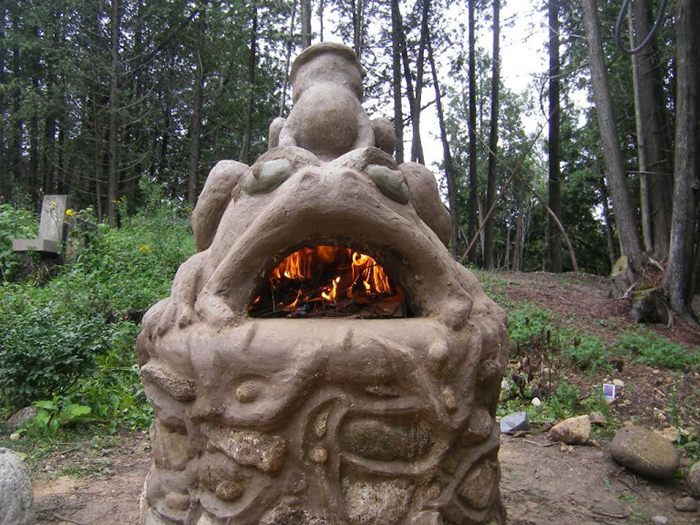 Built for a couple in Sebastopol, CA, this oven seating area provides plentiful space for neighborhood pizza gatherings.  Via Living Earth Structures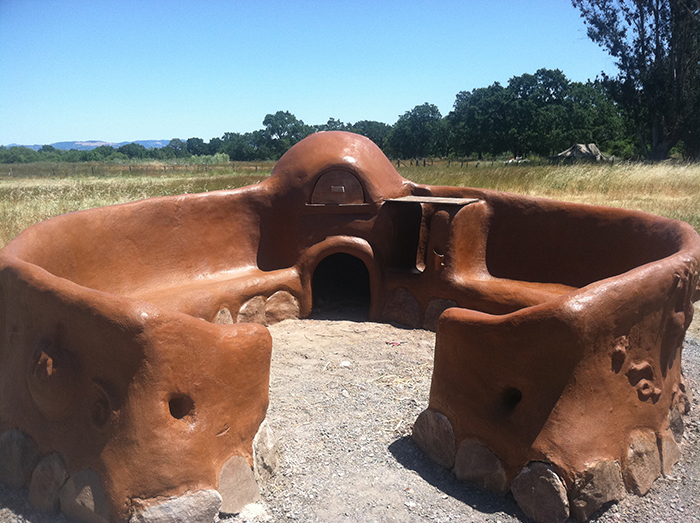 This oven is made using concrete, with full details and plans available at How Junction.  Concrete will hold up to the elements over time better than cob, but cob can be used in the same fashion.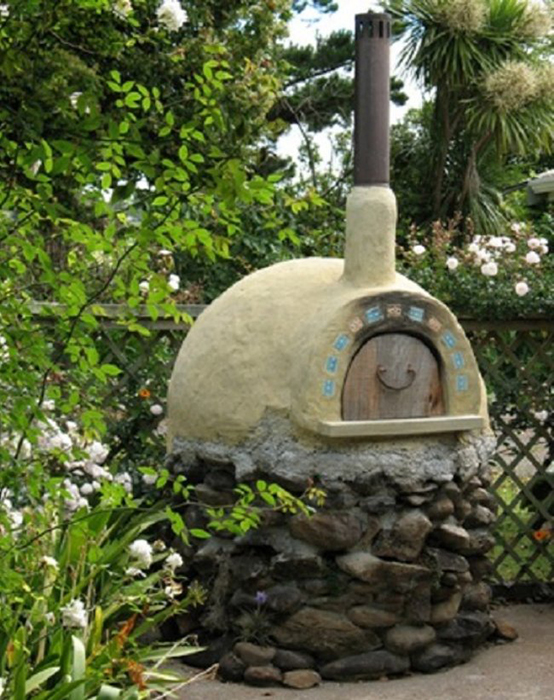 And finally, you can see the building process of this stunning mosaic-covered oven in the video below. It was built by one man over 4 months of part time work. What a gorgeous result!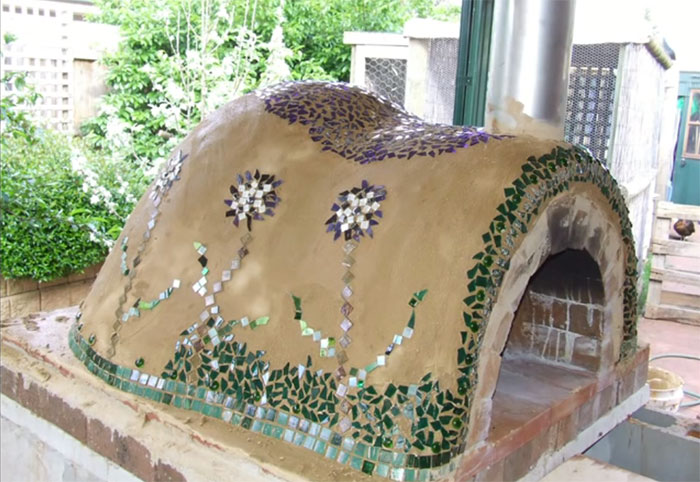 by Shannon