If you've been looking for easy ways to prepare hearty, warming dinners this fall, here are some meals waiting just for you.
They are simply clean food or real food recipes, not specific to any kind of special diet or lifestyle.
Note: Please assume that all ingredients should be as organic, gluten-free, pastured and grass-fed as possible for best results and nutrition.
Pan Fried Chicken Breast with Creamy Mushroom Sauce
Serves 4
Ingredients:
4 – 5 oz. chicken breasts
1/2 tsp salt
1 tsp ground black pepper
2 medium shallots – minced
2 cups shitake mushrooms caps – thinly sliced
½ cup low sodium chicken broth
2 tbsp. heavy cream
4 tbsp. fresh chives
2 tbsp. coconut oil or ghee for frying
4 tbsp. dry white wine
Instructions:
Season chicken breasts all over with salt and pepper.
In a skillet, large enough to hold the 4 breasts, heat the oil over medium heat then add the chicken breasts, turn once or twice and adjust heat if necessary to avoid burning. Cook until golden brown 12 – 15 minutes, or if you use a thermometer, the inside is 165 degrees F.
Once cooked, transfer to a plate, cover and keep warm.
Add the minced shallots to the skillet, cook until starting to soften, about 30 seconds. Add the mushrooms, stir occasionally while cooking for about 2 minutes or until tender. Add the wine and simmer until nearly evaporated.
Pour in the broth and mixed with all the bits on the sides of the skillet, add the cream and chives then return to a simmer.
Return the chicken breasts to the pan and cook until heated through, turn chicken to coat all sides with the sauce about 1-2 minutes.
Serve Hot.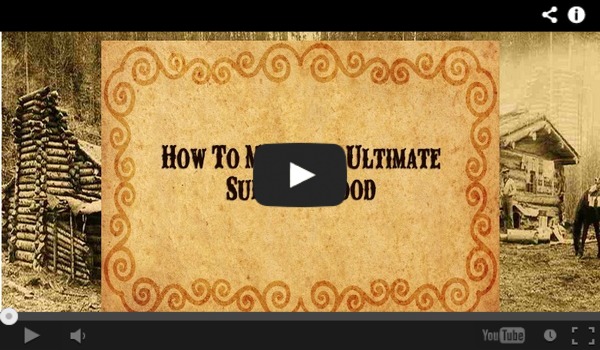 Beef and Beer Stew
Serves 4
Ingredients:
Salt and pepper to taste
1/2 stick unsalted butter – cubed
Flour for dredging – about 2 tbsp.
3 carrots sliced into 1-inch chunks
1 whole garlic minced
2 apples – peeled and chopped
3 stalks of celery chopped into 1-inch piece
2 bay leaves
1 cup organic cider (or beer can be used as an alternative)
1 can beef consommé
¼ cup chives finely chopped
Nutmeg to taste
¼ cup milk
2 medium parsnips peeled and cubed
1 ½ lbs. chuck beef cut into 1-inch cubes
¼ lb. bacon thinly sliced
4 large potatoes peeled and cubed
½ cup grated cheddar
Instructions:
Preheat oven to 350 degrees F.
Place a large Dutch oven on medium to high heat, add a drizzle of olive oil and the bacon bits, cook until brown and crisped then remove and place on one side.
Remove half the oil from the pan and add half of the butter pieces.
Make sure the meat is dry then season with salt and pepper all over.
Dredge beef through flour and to the pan in batches, cook until browned and crispy.
Add more butter is required.
Place all meat with the bacon pieces on one side.
Add the vegetables to the pan with the bay leaf and a dash of salt and pepper, partially cook until vegetables start to soften, about two minutes, then sprinkle over the two spoons of flour.
Stir for one minute then add the cider or beer, consommé, minced garlic and stir until combined.
Return the beef and bacon back to the pan bringing it to a boil, once boiled, cover and transfer to the oven.
Braise for two hours until the sauce has thickened and the meat is tender.
Boil potatoes and parsnips in salted water until tender, drain then return to the pan. Mash with 2 tbsps. of butter, the cheese, and the milk. Finally season with salt, pepper, and nutmeg.
Stand for 20 minutes before serving.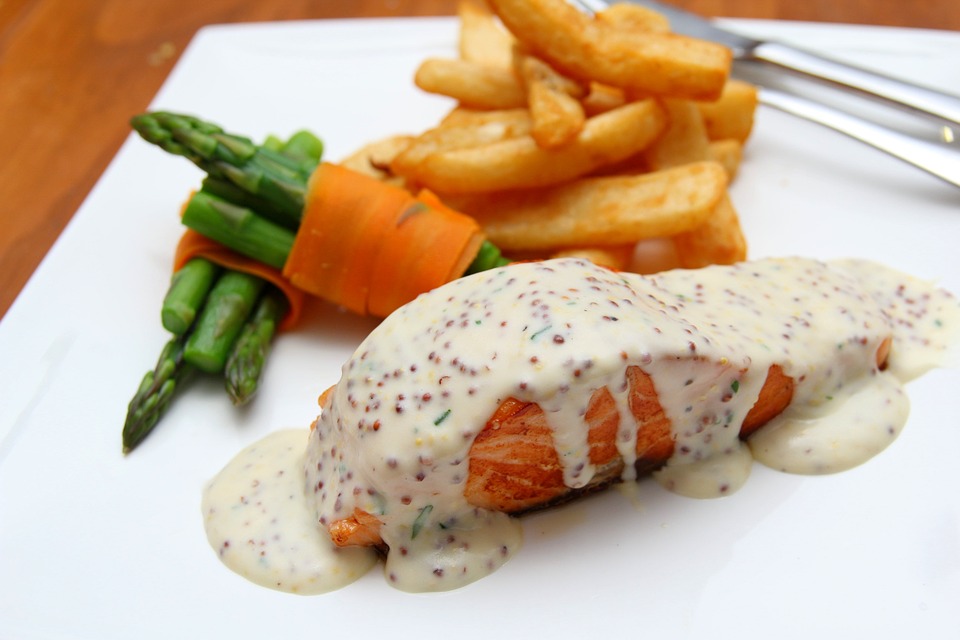 Ginger Roast Salmon with Parsnips
Serves 2 (Double Quantities for more)
Ingredients:
½ pound of parsnips peeled and cut into ¾ inch pieces
Coconut or safflower oil for cooking
2 tsp. grated ginger
2 tsp. chopped rosemary or 1 tsp. dried
2 tbsp. fermented soy sauce
1/8 cup fresh orange juice
2 6 oz. salmon fillets
Instructions:
Preheat oven to 425 degrees F.
Place parsnips on a rimmed baking tray and coat with 2 tbsps. of oil to coat, place in a single layer and bake until browning on the edges, 12-15 minutes.
Mix rosemary, ginger, soy sauce, orange juice and 2 tbsps. oil in a small bowl.
Turn the parsnips and push to the edge of the baking sheet, add the fillets skin side up, and return to the oven. Cook until the fish becomes opaque and starts to flake in the middle when touched about 12 – 15 minutes. Then turn after about 6 minutes.
Transfer fish to serving plates and then pour the dressing onto the baking sheet, coat all the parsnips and divide between plates. Spoon remaining dressing over the salmon filets.
Serve immediately.
by Asra Carlone