A federal district court judge has upheld a majority of the components of a new Florida state law that banned sanctuary cities and ordered law enforcement officers to continue cooperating with U.S. Immigration and Customs Enforcement (ICE).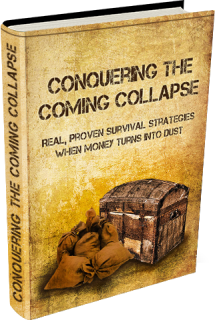 Miami U.S. District Court Judge Beth Bloom issued the order on Monday – one day before SB 168 went into effect, the Miami Herald reported.
In addition to banning sanctuary cities throughout the state, the new law also requires law enforcement agencies to hold inmates for an additional 48 hours to provide ICE enough time to respond to take custody of them.
The only portion of the law Bloom shot down was a section requiring officers to transport illegal aliens across state lines if requested to do so by federal agencies, the Miami Herald reported.
Bloom said that transports across state lines are the federal government's responsibility.
SB 168 was signed into law by Florida Governor Ron DeSantis back in June, WTSP reported.
It went into effect in July, but wasn't formally enforced until Tuesday.
Elected officials who refuse to comply with the new law could be removed from office by the governor or state attorney general, according to the Miami Herald.
"Congress gave a clear indication that it sought to facilitate, not preempt, the type of cooperation that SB 168 mandates," Bloom wrote in the order.
South Miami Mayor Philip Stoddard, one of the plaintiffs who filed a lawsuit seeking an injunction of the law, said he was "baffled" by Bloom's ruling, the Miami Herald reported.
"It's ridiculous," Stoddard declared. "It's putting immigration enforcement above public safety."
"This means if ICE tells you to drop everything, patrol, protection of schools, criminal investigations, you have to go play Cowboys and Indians with ICE," he claimed. "Local law enforcement is secondary to immigration enforcement."
Immigrant advocacy groups and the City of South Miami filed the lawsuit against DeSantis and Florida Attorney General Ashley Moody in June.
Opponents of the new legislation argued that some of the wording was too vague to enforce – specifically, the requirement that officers make their "best efforts" to assist ICE.
"The governor's political enemies may interpret 'best efforts' differently," Southern Poverty Law Center attorney Paul Chavez said last week, according to the Miami Herald.
"If I fail to abide by the provisions of this law, some of which are comprehensively vague, the governor may remove me from office," Stoddard added.
Bloom specifically addressed those issues in her order.
"The Court believes 'best efforts' to be sufficiently clear as to what conduct is or is not required for a facial pre-enforcement vagueness challenge," the federal judge wrote, according to the Miami Herald.

source : Sean Walton