If you're looking to start your first off-grid homestead, try to keep your expectations in check. It could take years for you to create the ideal home in the middle of the wilderness. Things can easily take a turn for the worse, from rough weather to unexpected delays, even if you planned out every aspect of your new remote lifestyle.
Homesteading usually requires a lot of trial and error. If at first, you don't succeed, try, try again. Homesteading is an integral part of our country's history. Families would purchase large land plots for next to nothing as they attempted to build a life on the frontier.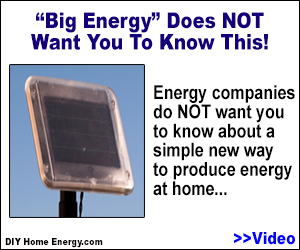 Don't let small mistakes ruin your dream of living off the grid. Use these tips to plan out the first year of your homestead and focus on taking things one step at a time.
Budget (with Plenty of Wiggle Room)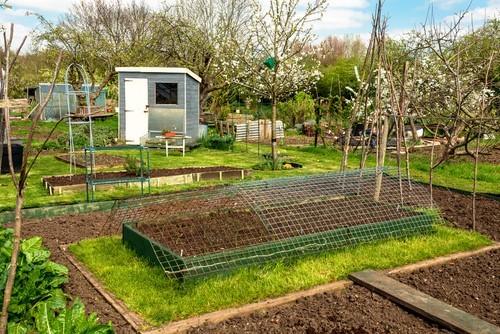 The first thing you're going to need is money. Homesteading can cost up to $5,000 over the first two years, and that doesn't include the cost of land, real estate, or constructing your own house. Most of this money will go toward working the land, building a greenhouse or garden, and growing your food.
You should also include the cost of electricity, whether you generated it yourself or purchased it from your local utility company. Sustainable energy sources like solar, wind, and geothermal to reduce your expenses are excellent options.
Related: 5 Solar-Powered Items That Actually Make Sense to Keep Handy
Before you pack up and hit the road, go over your budget with a fine-toothed comb, and leave plenty of room for error. The $5,000 mentioned is a rather conservative estimate. You may need some emergency funds if your first crop fails, a major storm damages your house, or you can't generate your own electricity. 
Many homesteaders will maintain a source of income during the first few years. Here are a few ideas to pad your income:
Work part-time from home
Sell your fruits and vegetables to a local vendor
Become a freelance handyman/woman
Whatever you choose to do for income shouldn't take too much away from your homestead. But, it is nice to have some money coming in, so you don't have to pinch every penny quite as hard.
Related: The Austerity Diaries-If You Don't Have a Job Make One Up
Protect What You Have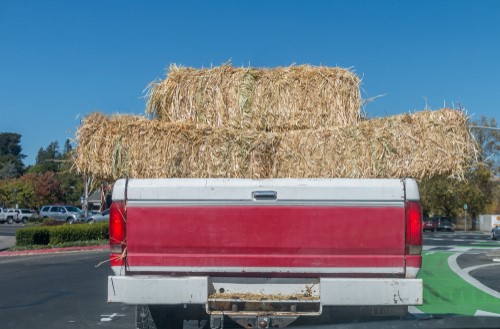 Nothing will ruin your homesteading operation like broken equipment. Invest in protective liners and cases that will protect your gear for the foreseeable future.
Homesteading isn't the same as working out of your garage. If you're not careful, parts and tools could go missing. Others may start to rust or fall apart if you leave them out in the rain. Keep your tools and equipment organized and in their proper containers to keep your homestead going strong.
The biggest item on this list is your car or truck. If your vehicle kicks the bucket during your first year, you might have to hit the pause button on your homestead until you address this issue.
Many people will use their car to work the land, in addition to running errands, so it's best to protect this item at all costs. Use a truck bed liner to protect it from excess moisture, dirt, snow, and other debris. Keeping the bed clean reduces the chances of rust and major electrical issues.
Getting your hands dirty may sound fun in theory, but not when you have dozens of items on your to-do list. Try to keep your work environment clean to increase efficiency. Use fender flares to stop mud from piling on your truck. You should be able to use your vehicle and work the land without making a mess.
Load Up on Supplies
Growing your food and creating a successful off-grid homestead takes time. It may take years for you to perfect your green thumb. It's best to temper your expectations for your new garden. A slight error could leave you and your loved ones without food for months at a time.
Related: How to Grow a Survival Garden-And What to Do If It Dies
There's no shame in stocking up on canned food and other non-perishable essentials. Make sure you have plenty to eat if your garden runs afoul. You can also partner with local farmers' markets, grocery stores, and other vendors to load up on supplies.
Create a durable storage system to secure your food and supplies. Seal the storage area off from the elements to keep your food fresh. You will want to do this to eliminate strong odors to keep bears and wildlife at bay.
A refrigerator, stove, and oven will come in handy during your first years, especially if you're not used to living off the land. As time goes on, you can start to phase store-bought food out of your diet, but don't be afraid to hit the local grocery store until that day arrives.
Suggested Reading: Stockpile Cafe
Plan for the Worst
Homesteading means rolling with the punches. Things can easily take a turn for the worse when you're living off the land. But that's all a part of the fun. If homesteading were easy, it wouldn't be as exciting.
Create a contingency plan in case things go wrong: 
Who can you call?
Where can you go?
How is your health? How is the health of your family?
Have you kept in touch with your loved ones?
Have you kept in touch with your network?
Do you know who can help you solve problems as they arise?
It's essential never to be afraid to ask for help.
Suggested Reading: Be Ready for Anything
Going off the grid and starting a new homestead can be a magical experience. But, it does take practice and determination. Keep these considerations in mind when planning your departure from the modern world. The more you prepare, the better off your new home will be. 
source ; Will Ryan