Preppers know that there are several methods that can be used to prepare meat for long-term storage. However, canning is one of the simplest ways to store meat when SHTF because it ensures that the food has a long shelf life.
Canning meat when you're off-grid is similar to when you're canning meat the modern way. If you have access to solar power, canning meat will be as easy as doing it in a modern kitchen. (h/t to BioPrepper.com)
Pressure canning is the recommended method of canning meat and low-acid vegetables to prevent a fatal kind of food poisoning called botulism. Botulism affects the central nervous system and causes facial and/or body paralysis. It is caused by the bacteria Clostridium botulinum.
Canning meat off-grid and without a stove
To can meat off-grid, you will need some glass jars, lids, and rings. Consider getting some reusable lids, such as the Tattler brand, because even if they're pricier, they're worth every penny.
Take note that reusable lids have several differences compared to standard single-use lids. Reusable lids must be unscrewed a quarter of a turn in order so the hot air can escape while the contents are processing. Once the jars of food are processed, remove them from the canner. Tighten the rings again so the rubber seals properly as the food cools.
Before reusing your jars, clean them thoroughly and check for any flaws. Chipped jars can't be reused for wet goods or other things that don't require seals.
A pressure canner can also be used as a water bath canner for fruits and veggies that aren't low acid. (Related: Curing and preserving meat in the wild: 5 different techniques.)
100% organic essential oil sets now available for your home and personal care, including Rosemary, Oregano, Eucalyptus, Tea Tree, Clary Sage and more, all 100% organic and laboratory tested for safety. A multitude of uses, from stress reduction to topical first aid. See the complete listing here, and help support this news site.
To can meat without a stove, you can make do with an old-fashioned wood-burning cook stove. Just remember that if you lose power, using a wood-burning stove can turn up the heat in your home during summer.
You can even try pressure canning over an open fire. Just make sure that you have a lot of wood since the fire has to be hot enough to sustain the pressure inside of a canner. If the water stops boiling, the meat will be compromised because it has to stay under pressure – which may vary depending on the size of the jars – to kill the C. botulinum bacteria.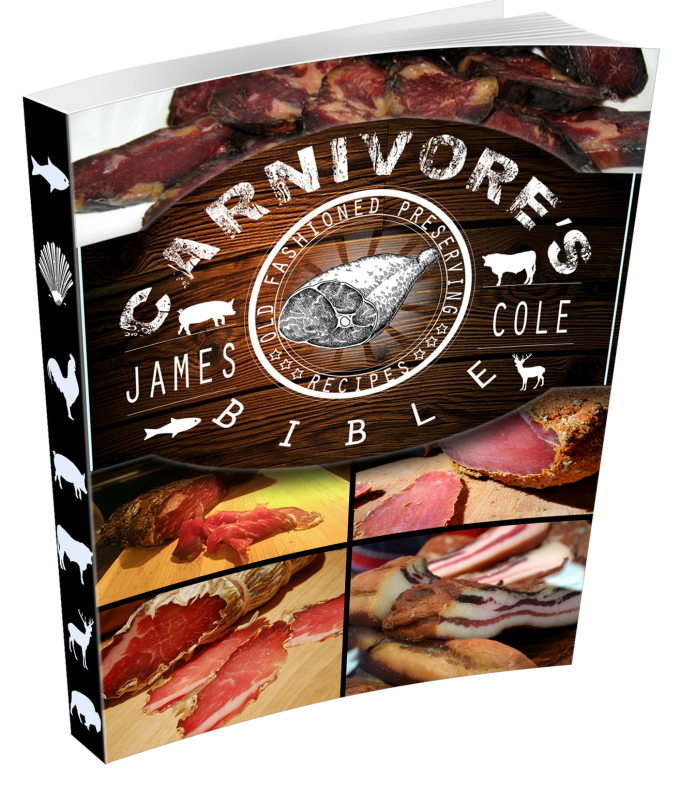 You can build your own outdoor grill with some cinder blocks. Surround the canning area on three sides with cinder blocks, then place a metal grate or gridiron on top of two blocks so the canner is close to the fire. To start canning, get the fire hot so your canner will pressurize faster.
Since a canner can only hold a certain number of jars, get enough wood so the fire stays hot enough. Watch the fire closely: It needs to be hot enough to bring the pot to pressure, but it can't get too hot that it blows up. When sterilizing jars outdoors, put a lid over the pot so ashes don't get in the water.
Even if you don't have electricity, you can use your survival skills to can meat over a wood-burning stove or an open fire.
Tips for storing canned meat
Once you've canned meat for your food supply, follow the tips below to store them properly:
Check if each jar is sealed tightly before you store them – Metal lids shouldn't move up or down when you press on it. If the lids move, use the food immediately or refrigerate it. For Tattler reusable lids, remove the metal screw band and pull on the lid with your fingers. Sealed lids will remain in place. Those not sealed properly will pull off.
Freshly processed jars must be cooled thoroughly – Remove screw bands and clean the jars and screw bands using warm soapy water, then dry the jars and bands.
Label each jar properly – Write the date and contents on jar lids or on a label.
Store jars in a cool, dark, and dry place – Store canned foods in a single layer. While you can save space by stacking jars, it's not worth risking them since they may fall and break.
by Zoey Sky