Whenever you're heading out on a hike, a hunt, or a trip into the wilderness – especially in remote or unfamiliar areas – carrying a map and a compass is a must. Even if the area is known to you, or you plan on staying on marked trails, you should still always carry a map and compass.
Every year thousands of hikers and outdoorsman are lost in the wilderness in areas they thought they were familiar with.
Topographic Maps & Compass
Topographic maps are created from aerial photography and satellite imaging; they describe the shape of the land, allowing you to see three-dimensional landscapes on a two-dimensional map. The maps define natural and manmade features like hills, valleys, vegetation, waterways, trails, bridges and roads.
To be able to use these types of maps out in the wilderness, you need to learn how to read a topographic map. When reading a topographic map, you need to visualize a 3-dimensional view of what the symbols and contour lines on the map are showing.
The following image below illustrates how a topographic map conveys three-dimensional information.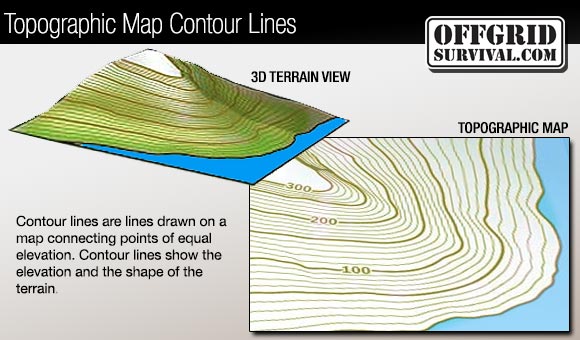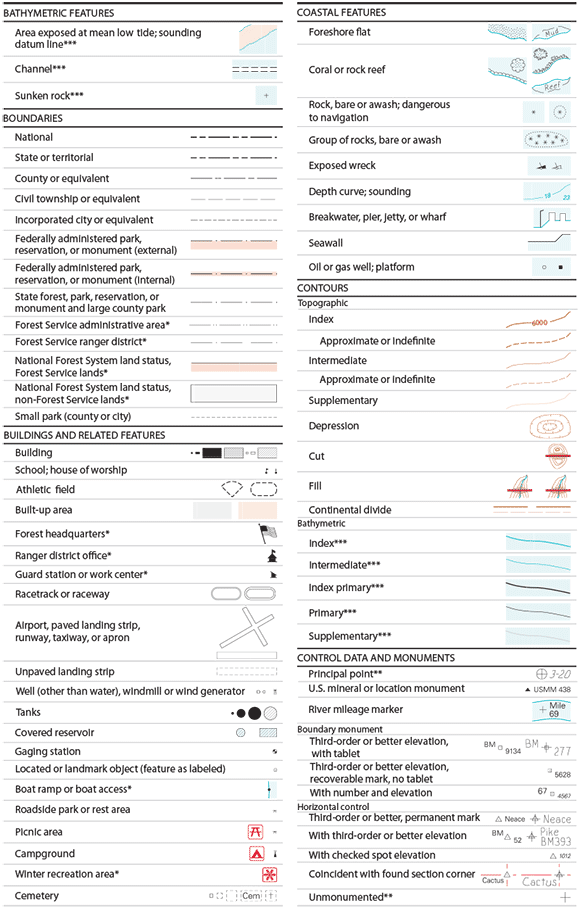 by Robert Richardson
Source:offgridsurvival.com