The United States has been hit by seven historic floods since the month of September, and the latest one is making headlines all over the planet.  This week, nearly two feet of rain triggered record-setting flooding in parts of Texas, Louisiana and Mississippi, and more rain is expected for the area as we move into the weekend.  Flooding along one part of the Sabine River has already broken the previous record by more than five feet, and this crisis is far from over.  Of course this just continues a trend that I have been documenting for months now.  Never before in U.S. history have we ever seen so many historic floods in such a compressed time frame.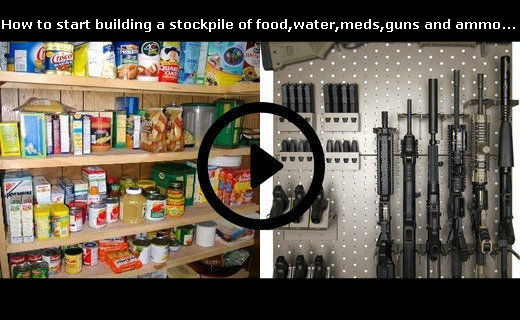 The area right along the Texas/Louisiana border is a complete and total disaster right now.  The following report about what the region is currently experiencing comes from weather.com…
This multi-day heavy rain saga, which has dumped up to almost two feet of rain in parts of the South, is still triggering destructive flash flooding, and has driven or will drive some rivers to historic levels in the days ahead.

Record flooding is already occurring along a stretch of the Sabine River, and will move downstream into next week along the Texas/Louisiana border, due to record releases from Toledo Bend Reservoir, first put in service in 1966.

The river already crushed a previous record crest near Burkeville, Texas by over 5 feet, and that crest is headed downstream for the town of Deweyville, Texas, where it may top the previous unofficial record crest from 1884 by over a foot, flooding numerous homes and leaving the town isolated.
Let us pray for the people living down there, because what is happening is absolutely tragic.
Unfortunately, this is just the latest in a series of historic floods that we have witnessed over the past six months.
Let's review…
October: Hurricane Joaquin never makes landfall, but it tracks up the east coast of the United States causing nightmarish rainfall and flooding all over the eastern seaboard.  Things were particularly bad in South Carolina, where the governor declared that it was the worst rainfall that many areas of her state had seen in 1,000 years.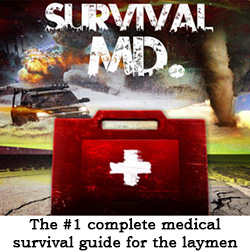 October: Violent storms in southern California caused flash flooding that buried some highways in "rivers of mud" that were up to six feet deep.  Hundreds of vehicles got buried in the fast moving mud, and the lifeless body of one man that had his vehicle completely buried by several feet of mud was recovered only after a few days had passed because that is how long it took emergency workers to dig him out.
October: Hurricane Patricia was the second most intense tropical cyclone ever recorded in the entire world, and remnants from that storm caused absolutely horrible flooding in some parts of Texas.  The flood waters were moving so fast at one point that a freight train was actually knocked entirely off the tracks.
November-December: A "conveyor belt" of violent storms barreled into coastal areas of Oregon and Washington causing nightmarish flooding in many areas.  The resulting landslides and floods made headlines all over the country, and it is going to be a long time before the region fully recovers.  In early December we witnessed the wettest day in the history of Portland, Oregon, and things were also extremely bad at that time up in the Seattle area.
January: The middle part of the country experienced record-breaking flooding as the calendar rolled over from 2015 to 2016.  The only thing that people could really compare it to was the great flood of 1993, and Missouri Governor Jay Nixon said that some communities saw floodwaters get to "places they've never been before".  Normally, if the middle of the country is going to see flooding like this it is going to take place when the snow begins to thaw in the spring.  For something like this to happen in the middle of the winter was absolutely unprecedented.
January: On January 22nd, one of the worst east coast blizzards in history slammed into Washington D.C., New York City and other major metropolitan areas.  More than three feet of snow was dumped on some areas, hundreds of thousands of people were left without power, and coastal cities all long the eastern seaboard experienced flooding that was described as "worse than Hurricane Sandy".  It is also interesting to note that this storm was known as "Jonas", which is actually a Greek transliteration of the Hebrew name "Jonah".  Jonah, of course, was a Hebrew prophet that was sent to the capital city of Assyria (Ninevah) to warn that the judgment of God was coming.  Well, it turns out that this storm called Jonas also hit our capital city (Washington D.C.) on the exact anniversary of Roe v. Wade and in the exact location where Roe v. Wade was decided.
All of these historic floods have hit America since the end of September, and now we can add these new floods in Texas, Louisiana and Mississippi to the list.
Never before in all of U.S. history have we ever seen a series of catastrophic floods like this within such a concentrated space of time.
Why is this happening?
Is this just some sort of bizarre coincidence?
Are we looking at the effects of climate change or shifting weather patterns?
Could it be possible that what we are watching is actually the judgment of God as some are suggesting?
The United States has never seen anything like this before.
Clearly something is happening.
So what do you think that "something" is?
Please feel free to share your thoughts by posting a comment below…