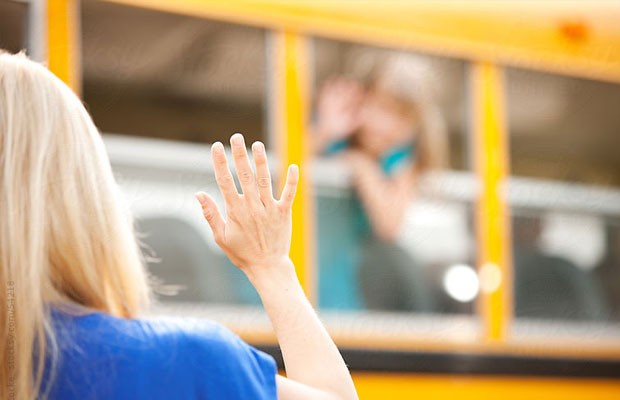 Preppers try to plan for all manner of situations in which their lives or health could be in jeopardy. We take steps to mitigate the bad effects of disasters so that our family will be as least impacted or safe as possible. When we start to make plans for situations where one or more members of our group are separated from us, the possibilities are endless. How do you prepare for every conceivable option possible for someone who is away from you? Is the main goal for those away, to get to your location? Do you rendezvous at a central location or are they supposed to wait to be collected? When do you know it is time to go? What rules do you have to consider breaking to survive?
This is further complicated when the person you are making these plans for are your children. For most of us, our school age children are away from us for a large block of time each day. Naturally, we would feel better if our kids were with us pretty much all of the time so that we would feel more in control of their safety but that isn't possible for the majority so we have to make plans to include disasters occurring when our children are separated from us. This article is going to discuss how we can start preparing your children for disasters and equipping them with tools, skills and a plan for reuniting with you in the event of some crisis.
As a parent myself, I have given a lot of thought to the concepts and concerns I will present here, but I don't have every answer and obviously I won't be able to identify every possible scenario you could face. However, I think we can all take some practical steps that anyone could start with that could mean the difference between life and death should your children find them separated from you regardless of the event. I will also try to address concepts for different ages. You can't expect a baby or even a younger preschooler to be able to do much in the way of thinking for themselves the same way you could a child in middle school or someone in high-school although some very young children have survived disaster.
Equipping your child for survival
Any self-respecting prepper has some form of EDC gear on them at all times. If you are new to the term, EDC stands for Every Day Carry and it is simple tools and gear that could help you survive. You can read more about what I carry here. Some items in our EDC could help our children just as much as they could help you so I think it is also a good idea to equip them with gear they could use in a disaster. Obviously, children going to school aren't going to be packing a concealed carry firearm or a knife. Most would be prevented from even having a lighter also, which may be a good thing but what can they take with them to aid in their survival?
What EDC gear should children have?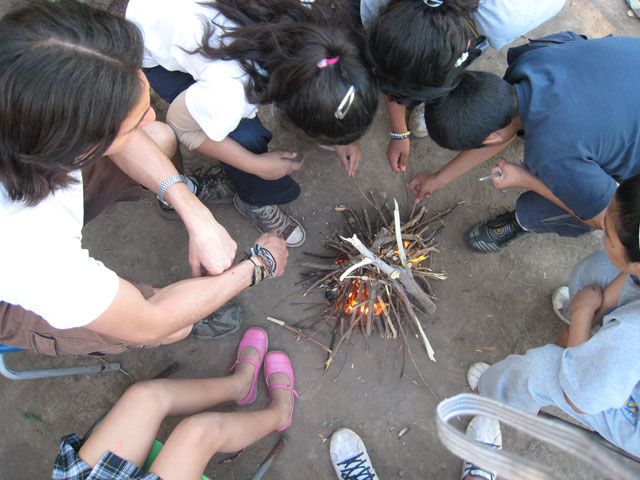 The items above are considerations for school, but what about if your children are on a camping trip or spending the night with friends? There are different situations you could augment supplies switching one thing out for another but in my experience that gets neglected, then forgotten quickly. I think it is better to have one system that they always have, know how to use and carry with them. That doesn't mean that I don't change what my child has if they are planning travel that is of a significant distance or longer duration than a single day at school.
Teach your kids what to do in a crisis
Steven, A Prepper Journal reader sent me the following question that just so happened to prompt this post and echoes thoughts I have had as well as a father.
I have been wondering what would happen if TEOTWAWKI happened while kids were out-of-state on a school trip or similar situation. Do parents go on a 2-week trek to try to find/fetch them (if they even know where they are)? Do the trip leaders try to march a bunch of children home with no supplies or shelter? Are the families permanently separated until communications are restored? What if both the parents and kids were headed for the other and passed each other on their trips? How does one group know to stay put, and the other to move without communications?
The scenario Steven describes is a nightmare for any parent but a real possibility in a disaster when you are separated by any significant distance from loved ones. It reminds me of the exact plot-line of the short-lived TV show Survivors which you can watch on Netflix. In that show a mother and child were separated when he was on a camping trip and TEOTWAWKI happened. It worked out (naturally) but in real life millions of people have been orphaned in various real-life disasters that didn't result from TEOTWAWKI, but war. If you want a sobering look at how that takes place in reality, watch The Good Lie.
As with everything I hypothesize on this blog, it really depends on the disaster, the people involved and the resources they have.
What is the TEOTWAWKI scenario? For example, if you had a 17-year-old son who was on this out-of-state trip with his high school and an EMP destroyed all electronic devices in the world (just bear with me) but didn't cause direct loss of life, you wouldn't be able to communicate with him. He might have even been en route to his destination so you likely would not have any accurate idea of where he physically was at any time. Would you leave your wife and other children at home to worry while you set out on foot to find him? What if instead of being 17 he was 14? What if your child was only two hours away by car? What if they were only 9 years old?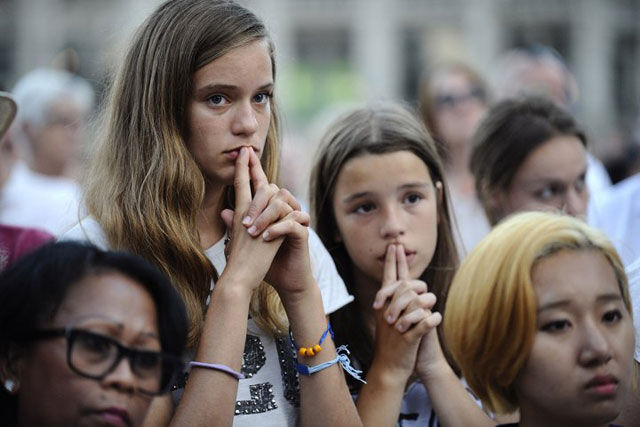 There are a million variables when we start talking about TEOTWAWKI and each family is different. What if you were a single parent and your son or daughter was only 50 miles away. Would you leave thinking you could find them? Now, if it wasn't TEOTWAWKI and some regional disaster occurred, I would be in the car right away most likely.
For me and I am saying this while there is no TEOTWAWKI and my children are thankfully fine, I think in the scenario above I would stay home and pray for his safe return. Ideally I would have told him before leaving (and equipped him) that if the worst happens, he is to come back home. I would hope my 17-year-old son and whoever he is with would make it back to a known location (our home) using the skills and perhaps some of the gear listed above to survive until he made it back. As a father I might want to run after him, but I would be leaving the rest of my family defenseless possibly. Would I rather try to possibly fail to find one son, or lose potentially the rest of your family? These are hard questions that I hope none of us will ever have to answer.

So keep your children by your side and never let them leave. Seriously, we have to let our children venture further from the nest as they grow. I might not want this to happen because I can think of a million scary reasons how it could go wrong, but we do have to live life. Our children need to do the same. If you children are older, approaching adulthood, you will hopefully have instilled some of your beliefs in them already and equipped them with some basic survival skills. If they are younger, you should be working out worst-case plans with the people they will be in charge of them while they are away. You can make a joke out of it. "Hey, if the world ends and zombies start attacking, you are getting my kids back to me, right?"
I have tried to teach my children what to do in a crisis that happens when I am in the same town as them but there are only so many scenarios you can run through. I have talked to all of my kids about what to do if they were lost, something happened in their schools or they were in a place where a gunman was killing people. I can't be there with them all of the time so I do what I can, worry occasionally and pray a lot for their safety.
What would you as a parent do?
If you found this article useful, please Vote for The Prepper Journal as a top prepper web site.
Copyright Information This information has been made available by The Prepper Journal. Content on this site (unless the work of a third-party) may be shared freely in digital form, in part or whole, for non-commercial use with a link back to this site crediting the author. All links in articles must remain intact as originally posted in order to be republished. If you would like to be notified of new articles, contests and Prepper news, please sign up for our daily newsletter, follow us on Twitter, or Like Us on Facebook.
by Pat Henry
Source:theprepperjournal.com