OK, so you have decided that you want to take steps to protect your family from unseen events. You may not know what events to plan for or you could have a much defined idea of the threats you see, but regardless you recognize a need. There are people who come to the Prepper Journal after they read something on another prepping blog or they may have been visiting our site for a year. The newer visitors are usually just getting starting in this crazy world of Prepping and if they are anything like I was at the beginning, knowing where to start can be pretty daunting. Prepping isn't the same for everyone but most people eventually look for a simple guideline to follow so I have pulled together this preppers list of supplies.

How is this list of supplies you need going to be different than any of the 523 million other lists out there? Maybe it won't be, but I am going to try and go in order of importance so you can follow along at home and let me know what I missed or what should have received priority.
Your list may be completely different than mine, but I believe the items contained in this list of supplies will be common to most people and more importantly will be required if you are going to be as prepared as possible if the manure hits the hydro-electric powered oscillating air current distribution device.  This list is not all encompassing either. I am probably not going to have blacksmith supplies or leather working tools although I can see the use in each of those. This list is going to be for the average person to get by if we have a SHTF event, not start a new life in the wild west. Please let me know what additional items you would recommend and I'll keep this list updated so you can print it out whenever you need to purchase items or want to build your supplies out.
Lastly, this list is primarily for Sheltering in Place and the requirements/resources the average person would be able to lay their hands on. This doesn't take more extreme climates into consideration but should still provide a base regardless of where you live. For other lists you can check out our Resources page. For something more specific to the Bug Out Bag checklist, click here. Also this list is going to be missing the specifics of the amounts because each family or individual is different. So without further ado, here we go.
Water
Method of Disinfecting or Filtering Water

Big Berkey Light or similar gravity fed water filter (capacity 2.25 gallons). It doesn't get much easier than this. The capacity in only one of these units might not be enough for a family of 4 in the summer though so plan accordingly. You can also buy the filters and make your own water filter much cheaper.
Paint or coffee filters – to remove sediment prior to filtering. This will keep your filters working much longer if your source is murky. Bandannas or old t-shirts can be used too.
Backpacking/ Camping Water Filters – MSR Miniworks, Sawyer for individual use or travel. Gravity filters like the Platypus are fastest and have less moving parts to break.
Bleach – Non-scented or Calcium Hypochlorite is a better long-term option that won't go bad. For additional instructions on treating water, you can read this article.
Boiling water over a fire will kill organisms, but will not remove chemicals.
SODIS Method which you can read about online.
Water purification tabs – These are last on my list because they do not last long.
Polar Pure is an iodine based disinfection method that will last far longer than any water tablets.
Methods of obtaining/Storing additional water
 Food
Short Term Food Items – This should be the food you eat every day. Just ensure you have 30 days' worth of food storage at all times at the minimum. Build out to one year as your resources allow.
Long Term Food

Canned vegetables, fruits and meat (chicken/Tuna/Spam if you can stand it)

Staples (Food to make food taste better)

Flour
Salt – Will last forever if kept dry
Sugar
Honey – Will last forever…
Spices
Yeast
Baking Soda
Baking Powder
Powdered Milk
Vinegar

Ultra-Long Term Food

Freeze Dried foods would be the last item to stock up on unless you have an abundance of money and zero time. The benefit with these are super long shelf life and virtually zero work so even with the added cost, they are a really smart choice if you have the other bases covered first.

Misc
Security
Personal/Home Defense
Extra weapon cleaning supplies
Shelter
Hygiene /First Aid
I have plenty of hygiene items but it is not my major focus/worry. If you can shower every couple of days and wash your hands before eating and after touching anything nasty you should be fine.
Shampoo
Soap
Toothpaste
Comb/Brush
Clippers
Floss
Razors
Vitamins
Fish Antibiotics – In a grid down situation a healthy supply of these could save a life. Also get the Survival Medicine Handbook to know how to use them.
Hand Sanitizer – Also good for lighting fires
Sunscreen
Chap-stick
Feminine Products
Alcohol and Hydrogen Peroxide
Calamine Lotion – Benadryl
Children's Fever Reducer
Neosporin or Fish Antibiotics
Plenty of bandages
Latex or Nitrile Gloves (these are cheap so buy two boxes)
Face-masks (regular and N95)
Cooking
You can read more about cooking when the grid goes down in this article.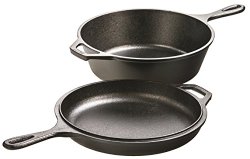 Lighting/Power
Tools/Misc.
For tools, these will be basic and not specialized. There are a lot of people who don't live where there are any trees for example and most will not be building their own log cabin even if they do. Buy the best quality you can afford. You will feel the pain in your wallet one time, but the tool should last long enough to offset that.
Plastic Zip Ties – Various sizes
Plastic Bins – 5 Gallon buckets
Chain Saw – Good for clearing roads or closing roads.
Heavy Work Gloves – Several Pairs
Oils and lubricants – Chain oil, motor oil, two cycle oil, WD40
Wheel Barrow or Yard Wagon
Full set of wrenches (metric and standard)
Rake
Hoe
Pruning shears
Loppers
Limb Saw
Hand Saw
Pick Axe or Mattock
Post Hole Digger
Metal Tubs
Oils and lubricants – Chain oil, motor oil, two cycle oil, WD40
Full set of Screwdrivers
Allen wrenches
Pipe Wrench
Spare PVC and PVC cement
Garden Hose
Nails
Screws
Spare Lumber
Chain
Sanitation
Communications
You can read more about Ham Radio in this article.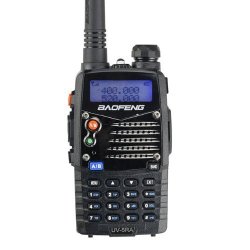 Entertainment
Games
Books
DVD on battery operated player
Cards
Frisbee
ball and bat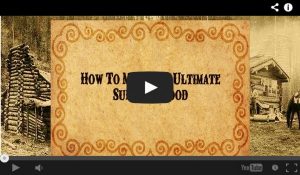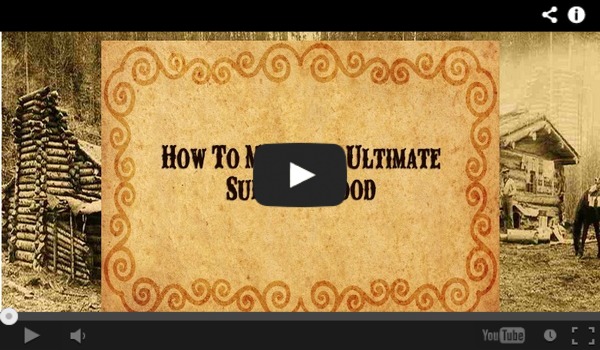 by Pat Henry