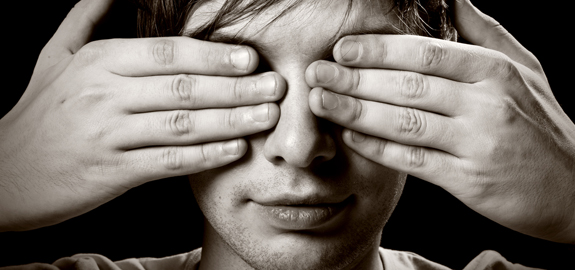 The government has made it clear that they don't want the public informed of what their true agenda is. They secretly and behind closed doors conspire to rip the freedoms from every American citizen in their grasp and usher in a tyrannical regime.
But one thing stands in their way…that is…the patriots! This is why they have been upping their attack against them by preparing with Jade Helm. We must never forget the events that transpired at Bundy Ranch. Where a few good people in this land stood against the tyrannical Homefront.
"Although no gunshots were fired, what happened at the Bundy Ranch was a shot fired across the bow using the most powerful weapon in the infowar, the camera. It captured the iconic moment of the people taking on an aggressive government tyranny, a snapshot that still reverberates one year later. We look at the lies, the spin and the reality of a federal government openly defying The Posse Comitatus Act as it threatened and brutalized citizens of the community. Although the sheriff did nothing to protect the community, neighbor stood with neighbor in true posse comitatus, the "power of the community", to expel the federal army from the community." (Infowars youtube commentary)

This is why we must remember the events of our past and be prepared to take a stand just like they did at Bundy Ranch. We must prepare for any event that is headed our way, because it's about to get bumpy!
In the video below, Infowars, divulges informaiton about how the National Guard is training to attack patriots. Not only that but they are now dubbing some of their role players as "Soverign Citizens." Here is that breaking report…


In addition to everything above Dave Hodges, the author of The Common Sense Show, discovered that the Department of Defense (DOD) is now hiring "Role Players" in Phoenix, Arizona to aid in the Jade Helm 15 drills. These so called "Role Players" have been dubbed to aid in preparations for Martial Law Round-ups and control.
Here is the Job Description straight from EKS Group, LLC, who works with the DOD:
We have an exciting opportunity for Surveillance Role Players (SRP) in the Phoenix, AZ area. SRPs will provide surveillance role player services to the Department of Defense. For this position, EKS is looking for part-time personnel to play a vital role in assisting with this security related training. All candidates irrespective of qualification level or prior background will be evaluated for their ability/suitability to provide surveillance role playing that results in fully trained DOD professionals.  Candidate will operate as a member of a surveillance team conducting static, foot, vehicle and/or multi-mode
surveillance of personnel in urban and rural environments and under all weather conditions.  Candidate will record and maintain appropriate vehicle and surveillance logs in accordance with EKS techniques and procedures.  This position is part time as needed.
Skills/Qualifications:
·       Minimum of 21 years of age
·       Must be a U.S. Citizen
·       Maintain a Secret DoD clearance
·       High school diploma, or GED
·       Generally physically fit; with the ability to walk up to 18 miles per day for up to twelve consecutive days; with the ability to drive or ride in a vehicle for up to twelve hours per day
·       Successful completion of a 40-hour Surveillance Operations Course
·       Maintain an valid state driver's license and a 36-month clean driving record
·       Ability to read, write, and speak English fluently
·       Ability to solve practical problems and deal with a variety of concrete variables in situations where only limited standardization exists
·       Ability to interpret a variety of instructions furnished in written, oral, diagram or schedule form
·       Ability to operate communication devices such as cell phones and walkie-talkie type radios GPS devices, and surveillance photo/video equipment ethically and in accordance with established EKS policies and procedures
·       Local knowledge of the Phoenix area is highly desired
·       Basic computer skills
Physical Demands:
·      Frequently required to sit
·      Frequently required to walk
·      Occasionally required to stand
·      Occasionally required to reach with hands and arms
·      Continually required to talk or hear
·      Occasionally required to lift light weights (less than 25 pounds)
·      Specific vision abilities required for this job include: close vision, distance vision, color vision, peripheral vision, depth perception, and ability to adjust or focus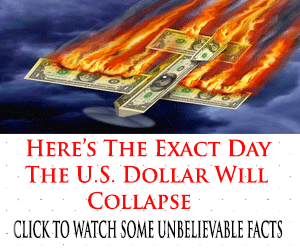 Work Environment:
·      Exposure to extremely hot conditions (over 100 degrees)
·      Exposure to cold conditions (below 32 degrees)
·      Exposure to wet and/or humid conditions
·      Required to perform in both rural and urban environments
·      The noise level in the work environment usually is moderate
If you are an individual with a disability and require a reasonable accommodation to complete any part of the application process, or are limited in the ability or unable to access or use this online application process and need an alternative method for applying, you may contact 813-626-3303 or
[email protected] for assistance.
Pay Range:  $14.00/hour
Status:  Part-Time as Needed
Benefits:  Not eligible
It is quite clear that this job opportunity will be used to train the military for rounding up dissidents, that is your patriots, christians, conservatives, veterans, and gun owners. There is really no other way to interpret that, especially considering they are requiring applicants to walk 18 miles a day.
Either way, something is coming and fast! Now is not the time to push things under the rug, no, now is the time to prepare.
By Lisa Haven
More Critical Reads You Need to Hear by Lisa Haven! Click Here! 
Subscribe to My Website at: www.LisaHavenNews.net