An unusually high honey bee die-off in Canada is going to impact the world's farming system. Bees are necessary pollinators and help in all agricultural industries.
In 2020, the total estimated contribution from the Canadian honey and bee industry was between $4 to $5.5 billion. But over this past winter, beekeepers across the province are reporting major losses of up to 90 percent of their colonies, according to the Ontario Beekeepers' Association.
The Basics of Beekeeping For Beginners
"This is the worst that we have ever seen and I've been doing this for 50 years," George Scott told CBC Hamilton. "In Niagara, we've lost thousands of colonies. Most of our operations here are so severely impaired that we are not going to provide pollination services this year," he said.
"We believe, and we can document the loss in Canada of farmgate revenue of over $1 billion. So, that's farmers who are not going to have that revenue because pollination is not going to happen."
Eduard Unger owns B-Y's Honey Farm at Niagara-on-the-Lake. He says he's been a bee farmer all his life and the bee die-off this year is unprecedented. "It will have a big impact on the whole agriculture industry, like all the farmers. The grape farmers, the food farmers, the blueberry farmers, and everybody. They want bees from us, they're calling on us for bees from far away and they cannot get bees. It has never been like that."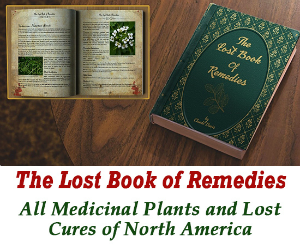 Roy Allemann, president of the Golden Horseshoe Beekeepers' Association of Greater Hamilton, Brant, and Halton Regions said agrees with Scott about the bee die-off. His losses were massive as well. "We've got another problem of really catastrophic proportions … We are looking at now a rather drastic combination of industries that are very, very common in Canada, and they are fungicides combining with insecticides."
Allemann believes "an over-reliance on agricultural chemicals" is a significant contributor to an increase in bee deaths, especially in the last 10 years.
New Study Suggests Glyphosate Can Kill Bees By Damaging Their Microbiomes
But government officials are saying it's the varroa mite that's causing the problem, but beekeepers disagree. "We've been dealing with mites for about 30 years, if not a little bit longer. There are very well known mite controls that are used by a lot of experienced beekeepers that work, and we've been using them for that long," Allemann told CBC News.
Not only is it the agricultural chemicals that have become all to prevalent in the farming industry, but the shipping delays have also been responsible for killing off bees. In fact, about 5 million honeybees bound for Alaska last weekend were delayed when Delta Air Lines routed them through Atlanta, where most of the bees died after being left for hours in crates on the ground during hot weather.
These bees were imperative to Alaska. They were the first of two shipments ordered by Alaska beekeeper Sarah McElrea from a distributor in California. The bees were to be used to pollinate apple orchards and nurseries in Alaska, where they are not native. McElrea called a beekeeper in Atlanta to check, and she found clumps of dead bees.
"It's devastating to see that many dead," Georgia beekeeper Julia Mahood told Atlanta broadcaster WABE. "Just clumps of dead bees that had no chance because they were left outside with no food and basically got lost in Delta's machinery."
Bees are very sensitive to chemicals, which is the biggest reason why the overall bee population has declined in recent years.
"The hazard that we're experiencing now, of course, is that the sprays that they use on the plants have a nicotinoid base to them," said Jack States of Lander, Wyoming who is a bee hobbyist, but was born into a beekeeping family. "The new class of pesticides are just insidious, they have a fairly long residual time out there, and it gradually causes the colony to suffer from attrition to the point where they can't maintain themselves. And that's devastating to us because we depend on the strongest colony population we can get to get the maximum amount of both pollination service and honey byproduct."
Bees in neighboring Idaho have also been relatively healthy, even though beekeepers in Idaho have had to deal with varroa mites this past winter. But managing mites has not been a problem for most beekeepers, and many are still saying that pesticides and glyphosate are the biggest problems.
As a beekeeper, we don't "mow" our dandelions or clover. The bees rely on those "weeds" for pollen. But many homes do, and in the suburbs, it's normal to see someone spraying chemicals to rid their lawn of both. In fact, in order to help bees and other pollinators such as bees, butterflies, and hummingbirds, we planted extra perennial plants that are great for pollinators and removed entire sections of "lawn" to create a wildflower meadow of flowers that pollinators love.
Even if you don't keep bees, you could help pollinators by planting the following:
Echinacea, or coneflower
Stonecrop, or sedum
Sunflowers – these are annuals and will need to be replanted each year, but you can save your seeds and make the bee population happy and healthy will provide some of these for them.
Lavender
Hummingbird Mint
Goldenrod
Yarrow
Lilac
Hollyhocks
Asiatic Lilies
We purchased a wildflower blend of seeds that are specifically good for pollinators and after tearing out grass, tossed the seeds around several of the above-listed plants to make a wildflower meadow. We will likely reseed once these begin to come in, in order to allow the wildflowers to take over the grass that will try to grow there too.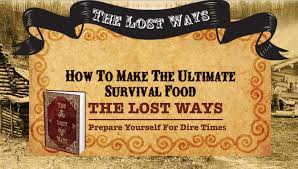 Unprecedented bee die-offs can have an impact on all of us. We all eat food and food is grown by farmers who rely on pollinators to get those foods to us. Instead of working against nature, we should be trying to find a way to rebalance and remove the harmful chemicals that have been shown to be devastating to the food supply and ecosystem.
source : Sara Tipton