Yarrow has been used in natural remedies for thousands of years and can be used to treat burns, boils, blisters, ear infections, sores, and bug bites. Most notably, it can also be used to stop bleeding, making this a must for the natural first aid remedies.
'Tis the season to gather up some yarrow. Yes, Ready Nutrition Readers! Let's delve into it and see what this article's herbal focus has to offer. Yarrow(Achillea millefolium) is an aromatic perennial herb found primarily in Western North America. If you can't find it in your home state, you can easily obtain it in a store selling herbs or naturopathic supplements.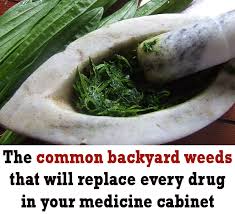 If you can find it in your state, you're in luck! You'll be able to gather it for free. Yarrow is a multipurpose medicinal herb and has been used for many thousands of years. Yarrow can be used to treat:
burns
boils
blisters
ear infections
sores
bug bites
Yarrow treatments can be made in the form of a tea and then wiped on as an astringent or applying the leaves directly to the afflicted area.
Taken internally as a tea, it can be used against fever, diarrhea, and colds. The herb should not be used in people subject to excessive clotting in the blood, or with pregnant women and nursing mothers. The really great value in yarrow, however, is not with all of these, but with its styptic properties: it stops bleeding.
It derives its name from the Greek warrior-hero Achilles, who it was said stopped bleeding of fellow warriors and saved many lives with the application of this plant to the wound. Yarrow contains an alkaloid that is named achilleine that has been proven in lab experiments to reduce clotting time in blood.
The leaves resemble ferns. When it is in the flower, the flowers are small and white-petaled with a yellow center that grows in clusters. So, here's what you do:
Gather your herb, taking care to not take everything from a given area…leave the hardiest plants to propagate and replenish the area. You can string them together in the manner of a "bouquet" of about 3 to 5 plants, either tied off or rubber-banded together. It's the leaves you're after. Take these bunches, and hang them in the sun from a wire coat hanger.
In this manner, it's easy to string about 4 to 5 bundles on a coat hanger. Then just wait to dry the herb, and "screed" the leaves or pluck them off and store them in a jar, plastic bag, or whatever you choose. Voila! Instant first-aid quick clot right from the ground! Learn to spot it, harvest it, and use it. This is not to say abandon the quick clot or any of your first-aid gear. On the contrary: this supplements that gear. It is also excellent training for the time when there may not be a happy Wal-Mart or other smiling, overpriced survival store to buy happy quick clot.

Tote some of this with you and learn to use it as both a first-aid measure for bleeding, and do some research on the other items it covers. In this manner, you well round yourself and improve your capabilities in the field. Practice makes perfect, and you should always study to improve your knowledge and skills for yourself and others.  JJ out!
source : Jeremiah johnson