Scientists in Yellowstone have detected over 200 earthquakes at the supervolcano in the last 10 days. With reports coming in that the Ring of Fire could be awakening as well, many are preparing for the worst.
Although scientists are still telling the public there's no need to be alarmed, reports of immense pressure in the magma chamber under Yellowstone, coupled with this new report claiming 200 earthquakes have been recorded in the last ten days are reigniting fears of a potential supervolcano eruption. According to The Daily Mail, this latest earthquake swarm began on February 8.
Experts with the US Geological Survey say that this latest swarm began in a region roughly eight miles northeast of West Yellowstone, Montana and, it's increased dramatically in the days since. While the earthquakes are likely caused by a combination of processes beneath the surface, the current activity is said to be "relatively weak," and the alert level at the supervolcano remains at "normal." The USGS says the new swarm is occurring in about the same location as the Maple Creek swarm last summer, which brought roughly 2,400 earthquakes in a four-month span.
Experts also say there are likely many more earthquakes in the Yellowstone region that have gone undetected.  "The present swarm started on February 8, with a few events occurring per day," according to USGS. "On February 15, seismicity rates and magnitudes increased markedly. As of the night of February 18, the largest earthquake in the swarm is M2.9, and none of the events have been felt. All are occurring about 8 km (5 mi) beneath the surface."
"Swarms reflect changes in stress along small faults beneath the surface, and generally are caused by two processes: large-scale tectonic forces, and pressure changes beneath the surface due to accumulation and/or withdrawal of fluids (magma, water, and/or gas)," USGS explains. "The area of the current swarm is subject to both processes."
"While it may seem worrisome, the current seismicity is relatively weak and actually represents an opportunity to learn more about Yellowstone," USGS says. "It is during periods of change when scientists can develop, test, and refine their models of how the Yellowstone volcanic system works." However, the experts did lace a warning into their statement. "The earthquakes, too, serve as a reminder of an underappreciated hazard at Yellowstone – that of strong earthquakes, which are the most likely event to cause damage in the region on the timescales of human lives."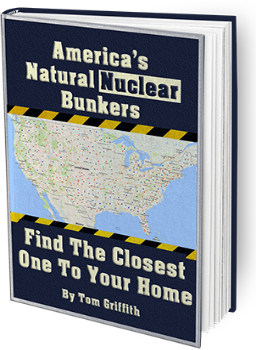 by Mac Slavo