Craving feral food? Now's the time to hit the woods. The Trout Lily is blooming!
Before going wild on this gem of the woodland, you should have an introduction to this short-lived blooming beauty. In the creek bottom near the shelter I'm building, the forest floor is covered with a yellow carpet of trout lilies. They are known to grow in huge colonies that can be hundreds of years old. The bulbed plant takes about seven years to produce a one-leafed plant. A two-leafed plant with a yellow flower on top of its red stem is a mature plant.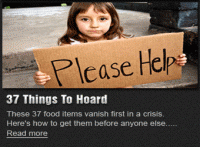 Its scientific name is Eryhronium americanum. You may know them by other common names: Fawn lily, Deer tongue, Adder's tongue, or Dog's-tooth violet. Someone along the way said the grayish green leaves with purplish brown spots resembled a brook trout.
The Dog's-tooth handle was a mystery to me though. Nothing about the plant above ground shouted 'dog' or 'tooth'. Upon digging a lily from the ground, the bulb (corm) resembles a dog's canine tooth. The corm is edible and tastes sweet in early spring. By May the bulb has turned starchy. The entire plant is edible and has medicinal uses.
Be aware that the plant is considered an emetic – too much will cause vomiting. And they take seven years to mature, so only harvest sparingly from large colonies. A mature plant produces two mottled leaves and one flower. At this rate of growth, you can see why it takes hundreds of years to grow a huge colony.
Medicinal Uses
Native American women ate raw leaves to prevent conception
Root tea to reduce fever
Poultice from the crom is used to draw splinters and reduce swelling
Leave poultice is used on hard to heal ulcers and skin conditions
Fresh or dried leaves soften skin – always test for allergic reaction on a small area of your skin
From the early to mid Nineteenth century the plant was used to treat gout
 Edible Uses
The flower, leaves, and bulb are edible
Mass quantities will cause you to throw up – take it easy on them, unless you need to vomit
Crom/bulb can be roasted – raw they have a cucumber taste
Flowers are slightly sweet due to their nectar
Leaf tea
Ground croms can be used as a thickening agent for cooking
Other Uses
Native Americans chewed the bulb and spit the juice water to attract fish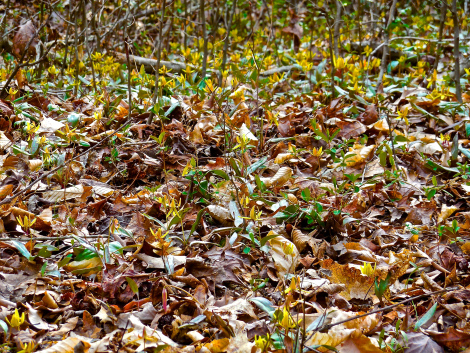 Identification
Flower: The yellow Trout lily produces a single, nodding flower with six pedals. The flower closes at night and opens in the day light. The flower has both male and female sex organs.

Leaves: This perennial produces one to two lance-shaped leaves. A one leaf plant has not yet matured. Give it a year or seven. The stem of the plant is brownish-red.
Crom/bulb: The mature bulb resembles a dog's canine tooth and is covered with a brown paper-like skin. Peel the skin before eating raw.
Habitat: In North America, Trout lilies grow in moist, rich soils in the eastern deciduous woodlands from Georgia to Canada. Get out and enjoy this lily while you can. The blooms only last through spring. Hope this was useful as you get some dirt time in this year.
Keep Doing the Stuff of Self-Reliance,
If you find value in our blog, Dirt Road Girl and I would appreciate your vote on Top Prepper Sites! You can vote daily by clicking here or on the image below. Check out all the other value-adding sites while you're there…
Thanks for Sharing the Stuff!
Copyright: Content on this site (unless the work of a third-party) may be shared freely in digital form, in part or whole, for non-commercial use with a link back to this site crediting the author. All links in articles must remain intact as originally posted in order to be republished. If you are interested a third-party article, please contact the author directly for republishing information.
by Todd Walker