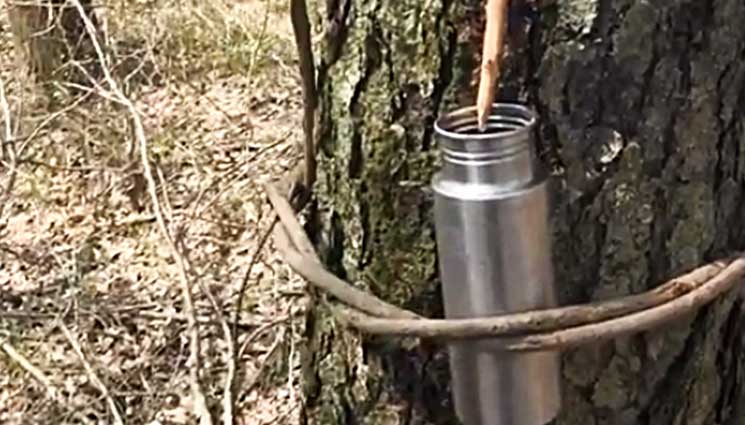 This is a pretty nice video from Rob at Sigma 3 Survival school that illustrates how to fairly easily get water from a tree. This could come in handy in a survival situation but according to the narrator is only effective 2 times a year (early spring and late winter) and works better with certain trees.

Rob also demonstrates how to use a root from the tree to support your canteen while the water flows into it.

If you found this article useful, please Vote for The Prepper Journal as a top prepper web site.
Copyright Information This information has been made available by The Prepper Journal. Content on this site (unless the work of a third-party) may be shared freely in digital form, in part or whole, for non-commercial use with a link back to this site crediting the author. All links in articles must remain intact as originally posted in order to be republished. If you would like to be notified of new articles, contests and Prepper news, please sign up for our daily newsletter, follow us on Twitter, or Like Us on Facebook.