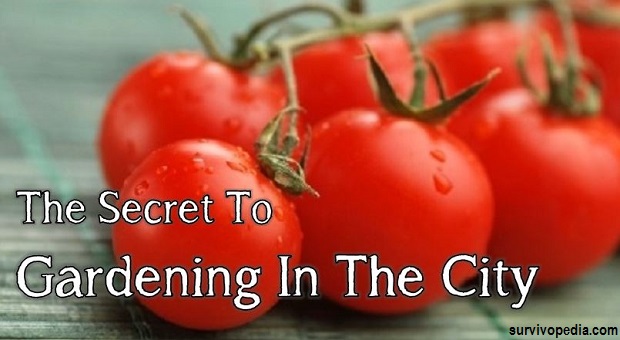 One of the biggest challenges for preppers and gardeners who live in urban settings is space.
It's tough to find enough space to plant basil, let alone grow an entire garden. Even if you live on a fairly large lot, neighbors may take exception to you growing a full garden in your front yard. You also have to worry about scavengers, both human and 4-legged, robbing your goodies.
So how can you go about gaining self-sufficiency without being obvious? Two words: edible landscaping.
This sort of landscaping involves simply using edible plants in place of strictly ornamental ones. It's not so hard to do and it's relatively subtle so it's the perfect way to grow your own food and save some grocery money within a limited space. You can even do it if you live in an apartment though you'll have to be a bit more selective with what plants you choose.

We've found a great article that walks you through the process step-by-step and also offers some valuable tips that will help get you started. They even offer up some great plant choices and some ideas about where they work best.
For anybody looking to start an edible garden, this article is a great place to begin!
This article has been written by Theresa Crouse for Survivopedia.
About Theresa Crouse
Theresa Crouse is a full-time writer currently living in central Florida. She was born and raised in the hills of West Virginia, where she learned to farm, hunt, fish, and live off the land from an early age. She prefers to live off the grid as much as possible and does her best to follow the "leave nothing behind but footprints" philosophy. For fun, she enjoys shooting, kayaking, tinkering on her car and motorcycle, and just about anything else that involves water, going fast, or the outdoors. You can send Theresa a message at theresa.crouse [at] survivopedia.com.