Call this back to basics, or getting started from the get-go, but there are as many varieties of opinions on bug out bag contents as cats have lives.  And then some.  Then there are the definitions of exactly what constitutes a bug out bag, but no two preppers or survivalists bags are the same much less their contents. So, up front, let's politely agree to disagree if this suggested list varies from yours.  After all, my bug out bag is not your bug out bag.  Your circumstances are not the same as mine.

You may live in a congested mega-city.  Others live in rural areas or in the suburbs.  All of these conditions allow for differences in what we put in a bag to grab on the way out of the house, office, or vehicle.
Bag for Bugging Out or a Body Bag?
My idea of a Bug Out Bag is a single source medium sized bag with the bare minimum of supplies to last 24-48 hours with some potential stretch.  This bag was created to last long enough to get out of Dodge to an alternative secure location or to a pre-determined supply cache or a more permanent pre-supplied bug out location.
Related: More Tips for your Bug Out Bag 
This Bug Out Bag is not intended to be a long-term supply resource.  It will not weigh a hundred pounds or contain long range subsistence or gear for a camp out in the wilderness.  Your bag may be designed for other types of missions or alternative plans.  That is fine.
Bug Out Bag Priorities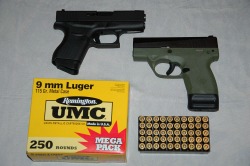 This is where the fight of opinions usually starts.  What to pack first and what items are most likely to be needed initially with other bag items being needed or available as the bug out ensues.  It is easy to argue that the choice of any self-protection defensive weapon, most likely a handgun and ammo should be readily available for access or as appropriate worn in a weapon ready condition.   Let's accept this as the first item in a bug out bag.
Sure, when you grab your bag to jump in your escape vehicle or head down a long flight of stairs to evacuate a work site or other location, you may be darn thirsty or maybe even needing a boost of energy from a bar, but first, you're going to want to secure your mode of personal protection.  From there the other items in the bag don't matter in terms of priorities until they are needed.  So, grab a drink, but go slow on it.  Some of the items in your BOB you may not end up using at all, but it is nice to have them along just in case.
So, here are the ten items of basic need or utility I place in a BOB.  Other than the pistol, no particular order of priority.  Also, note, there is no suggestion of which specific item or brand to get or have, just the categories are listed here.  You figure out what you want on your own.
The Other Nine Essentials
Meds or OTC.  If you have to have certain medications to live, then you best have them.  This goes for diabetic supplies, heart meds, or any other life essential medicines.  Support that with over the counter pain medications, antacids, antiseptics, etc.   You can keep these in the original bottles or boxes, or get a little personal med kit to store them.  Just organize them so you can find what you need quickly.  This could include a small, basic first aid kit, too.
Water.  Have several bottles of water or a canteen.  Have more in your vehicle, but always carry some along.  Make the judgement on how much to carry balancing weight and volume in the bag with your hydration habits.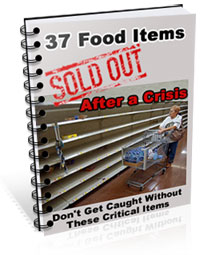 Food Items.  Pack energy bars, not candy bars.  These should provide carbs, but some real nutrients as well.  Small bags of nuts, trail mix or other snacks that are not junk food.  Check the contents and calories ahead of time so you know how much to take along.  Again, you can store additional food in your vehicle, assuming you get to it.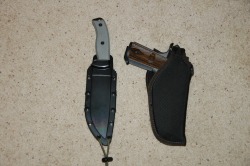 Knife.  Have some sort of cutting instrument.  You choose, but be practical.  Remember, reliability and function are absolutely crucial. You may not need that huge Bowie knife on a bug out.  A good, solid, sharp folding knife that locks for safety works.  Multiple blades are great, but not the 87-blade-tool version.  I could be talked into a multi-tool that has a good cutting blade.
Flashlight.  Gotta have one or two.  Pick a light that is super durable, extra bright, uses standard batteries, and has shock resistance in case you drop it, which is likely.  Some like to add a red or green lens cover for clandestine hiding or in vehicle use at night to reduce drawing attention to your location.
Cell Phone/communications or News Radio.  A way to call or get calls is important, so long as the towers function.  Add to that a good basic emergency radio even a hand crank variety.  You need to get news and government broadcasts if there are any.  Ironically, even being able to get a music channel can add some comfort factor during a stressful situation.
Firestarter.  If your travel plans get waylaid for any multitude of reasons, you may have to stop over and spend the night somewhere.  A fire can be a great comfort and under some conditions a lifesaver.  So, have a selection of ways to ignite a fire from simple matches, butane lighter, or a strike stick.  Pack a tiny bag of wax soaked cotton balls, too.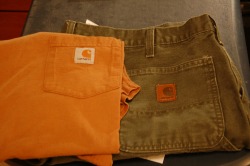 Seasonal Clothing.  Pack a jacket, preferably a rain jacket that doubles with some insulation with a hood.  Depending on the season, add items like a warm hat and gloves, or a lightweight shirt, jeans or shorts, hiking shoes-boots and socks.  Of course, pack according to your environment. If you are in more northern environments, be sure to have warmer clothing. Additionally, more clothes should be kept in your vehicle.
Cover Tarp and Cord.  Finally, if you have to camp out, have a temp-tarp.  Staying in the vehicle may or may not be comfortable.  A good cover will give you extra options.
There, that's one BOB equipped and ready to run.  Is it perfect?  Hardly.  Some can do with less, others will admittedly want to add more.  That is why we are all individuals.  Regardless, have one, supplied, packed, and ready to grab.