This series is dedicated to Ben Raines, one of SHTF's readers, who wrote:

"If the power is out for more than 2 weeks I will have some serious decisions to make."
Ben, I'm doing this article for you as I promised, and I hope it will help you (and others) to make those decisions in the critical moments and days following an EMP (Electromagnetic Pulse) event.  Although I had plenty of science courses in college, I am not a scientist.  Certainly someone with a scientific background will comment on this article.  Let me state this:  Scientists, I welcome all comments, positive or negative, but please make them proactive.  These articles are forums where the writers are "emcees" that introduce topics for discussion and present some salient points.  You guys and gals are the ones who pick up the topics and run the football in for the TD.
We need to be "SME's" as we called them in the Army: Subject Matter Experts.  One of my personal goals for SHTF is not just to draw a large readership base; it is to help readers develop themselves and also develop one another.  Let the site become an ORP (objective rally point) where everyone can plan, exchange ideas, and attain better levels of awareness and preparation for the times to come.  In this light, there is a lot of knowledge out there awaiting use.  Take the knowledge you amass, step up to the plate, and take the swing: do the best you can with what you have.  And if it isn't perfect, so what?  You give it your best shot and then adjust fire from there.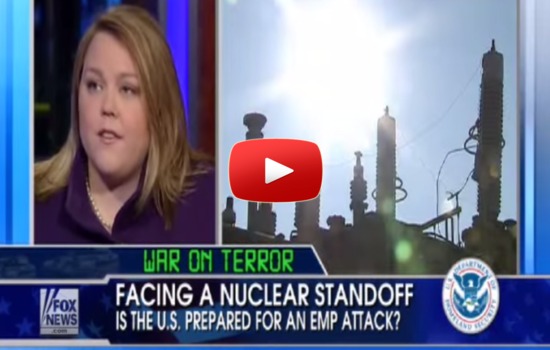 So here it is.  Scenario 1 finds you on your way to work.  You just dropped the kids off to school and you're out on the freeway heading toward work at 8:05 am, armed with a cup of coffee and your local radio station.  All of a sudden the radio crackles and all of the power in your vehicle cuts off and you drift (hopefully safely!) to a halt.  You do a head check: all of your fellow commuters on the road are experiencing the same problem, except one guy in a '54 Ford pickup truck who passes right by you.  You look at your wristwatch and it is blank.  Your cell phone is off, and out.  You notice a traffic light ahead of you is out, and the convenience store and its sign on the corner are devoid of lights.  Somewhere in the heart of the American Midwest, about 200 miles above the ground, an ICBM just went off and delivered an EMP to the U.S.
This article and the series are going to focus on some basic things we can do to help us prepare beforehand for such a scenario.  Almost all of the readers here knows about what an EMP is and some basics about it.  We are not going to delve into all of the properties of the EMP.  For those who haven't heard of it, an Electromagnetic Pulse (EMP) is a high-density electrical field that can damage or destroy electronic devices.  EMP can affect cars and trucks, computers, electrical appliances, aircraft, power transmission grids, and anything unshielded from it.  This can be delivered by a missile or a satellite and would have devastating effects on the U.S. power grid and infrastructure, as mentioned in this citation:
Report of the Commission to Assess the Threat to the United States from Electromagnetic Pulse (EMP) Attack, CRITICAL NATIONAL INFRASTRUCTURES, April 2008: Page 45: "It is not practical to try to protect the entire electrical power system or even all high value components from damage by an EMP event. There are too many components of too many different types, manufactures, ages, and designs. The cost and time would be prohibitive. Widespread collapse of the electrical power system in the area affected by EMP is virtually inevitable after a broad geographic EMP attack …"
Readers, I think you grasp the concept.  Now let's discuss what we can do about it.  The first thing I propose to you:
"Low tech" your supplies as much as possible as your "base."
Rely on your basics that do not rely upon electricity or technology.  I have mentioned some items in previous articles that we're going to stress here, as it is all interrelated.  This list is neither in order nor exhaustive:
Lensatic Compass: good old-fashioned GI equipment; durable, reliable, and affordable.  If you must carry your wrist compass (electronic), make sure your Lensatic is available for backup, and make sure you know how to use it.
Hand-crank flashlight: has its own little generator and doesn't rely on batteries
A Good Automatic Movement Watch: You need to keep time and coordinate things with your family after the event.  You'll have to really shop and find one with a good warranty.
Slide Rule: Yes, you may find the need to make complex calculations in a hurry.  The "Uncle Caveman" abacus just won't do the trick on some things.  Pick up a slide rule and go online or find references on how to use it.
Optics not requiring batteries: Those rangefinders and Steiners just lost their tech, and that wonderful laser crosshair reticle with range-tab vanished.  Any scope for a weapon needs to not be dependent on any batteries, electronic optics, or laser devices.
Security devices: In this case, locks, safes (guns, valuables, etc), automobiles (touch pad entry), and anything requiring electricity or electronics to enter…make 'em manual. 

What good is a gun

safe that works electronically and then you have to blow the door to retrieve the weapons?
Vehicles: How high-tech is your vehicle?  The '54 Ford truck in the example will probably still be good to go; however, the Lamborghini may have just become a lawn ornament in memoriam.  We'll cover more on this later.
Well Water: The water pump isn't going to work unless you have a genny, and even then it may not.  What do you do?  I ordered a kit from a guy name John Tatman: the EZ Water Well Hand Pump that has a special valve he supplies you and you build the pump out of PVC.  The guy is great; he lets you talk to him directly on his cell phone if you have a problem.  The kit works to wells up to 175 feet deep, at 4-5 gallons per minute; you can order it online.  The whole kit and kaboodle will run you less than $250.
Food: Yes, food.  How are you going to save what is in the fridge? Prepare by having adequate supplies of charcoal and a couple of grills (I recommend a Brinkman).  Also, now is the time for canning supplies.  Pick up a green two-burner Coleman camp stove that works on dual fuel (Coleman/white gas, and gasoline).  You can use this to fire up the pressure canners and water-bath canners at a controlled rate.  [Note: If you want to read about a "mad scramble" with food, go to Tess Pennington's Ready Nutrition site and find my articles on how my wife and I made it through Hurricane Katrina]  I strongly recommend visiting your local County Extension Office or the local Community College for a Canning Course.

An Additional note on food:  Keeping in the fridge only what is necessary for about a week and putting the lion's share into canned food, dry goods, or long shelf-life (dehydrated, mylar packed) foods is probably your best bet to safeguard your food supply in the long haul.  Make sure to FIFO (first in, first out) your stock to keep the freshest/most recent purchases in storage.
The Bathroom: Yes, #1 and #2, always there! I highly recommend (if you don't already compost) at the bare minimum a portable potty of the type that many seniors and those with health issues utilize.  There are 4-gallon bags available in a roll in Wal-Mart for the bucket liner that are about $3.50 and have 75 bags to a roll.  They last about a week.  When all is said and done, you can do a controlled burn of them and save your water supplies/space in your septic tank.
We have covered a short list of what you need for low-tech equipment starters.  But what about what you already have?  How do you protect your gadgets and gizmos from the EMP?  In the reference section at the end of this article, I have cited some works that will give you more EMP information and a site that you can research to find more information on Faraday Cages, which most of you guys and gals have heard about already.  But just in case: What is the Faraday Cage?  It is a device enabling objects stored within its confines to be shielded from EMP and other types of charges.  The scientist Michael Faraday expostulated its theorems back in 1836.
Copper and aluminum are the two best metals (in order) to use for your cage structures; however, steel will work.  The main point is you must have a little background knowledge of what is needed.  Maxwell's equations relevant to a conductor are relevant here.  The efflux (the waves: radio, gamma, etc) originating with an EMP is a broad-banded grouping.  Regarding Maxwell's equation:  Any resident excess charge whether fixed or time-varying must reside on the conductor's effective surface; an excess disturbance would flow around a continuous conductor's surface from one end to the other.  The interior of such a conductor would not experience this flux.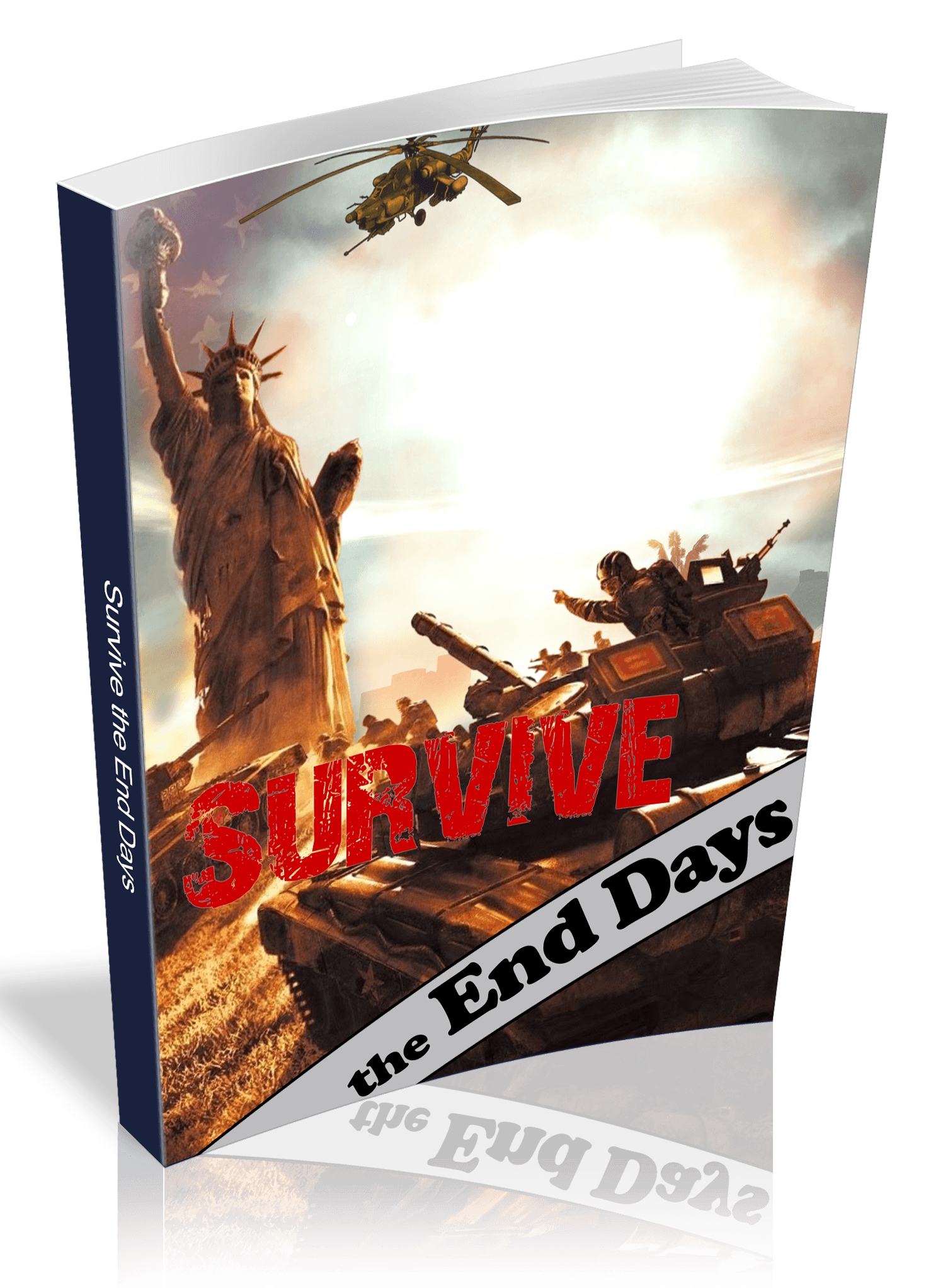 The equation shows that a solid object that can be closed off (such as an ammo can or a metal trash can with tight fitting lid) without gaps can be effectively employed for a Faraday cage.  This also illustrates how a grounding rod would not be needed if the gaps are closed off correctly (or if you are going to enmesh a whole room/structure and the wavelengths are not smaller than the apertures). As I mentioned previously, I'm not a scientist; however, the information is out there and there is no need to "reinvent the wheel."
There is a rule that I use for myself.  You will have to gauge your budget and availability of equipment to see if you can apply it for your situation.  Here it is:
Rule:  Any electronic equipment should be bought in pairs/two (2) of each, with one out for use and a second in a Faraday Cage.
This may seem a "no brainer," however, this insures that if you lose something?  You may only lose one and have a backup for later.  In addition, if there's time to forsee it coming, you may be able to take that operational piece and stick that in a cage prior to it hitting the fan.  Here are a list of indispensibles and important items, non-exhaustive, for the cages:
Radiological Survey Meter, a.k.a. Geiger counter

Night vision devices

Scopes/red-dot sights/laser sights/electronic optics/range finders

Laptop computer (worth its weight in gold post-event)

Motorolas and hand-held communication devices

Batteries and chargers (solar and/or plug in's)

Battery-powered IR/movement sensors

Calculators/wristwatches/battery testers…small electronic aids

***ANY medical device to maintain or sustain life (diabetes testers, hearing aids, etc)
Win the game with your backups.  Stick them in cages and forget about them until you need them.  We're going to cover cages and other protective measures in Part 2.  This will get you started, especially regarding your planning.  Assess your stance and what is in place right now.  What do you and your family require in terms of specialty gear?  Do your research and find out about EMP's and begin to formulate a plan.  I wholeheartedly welcome any and all discussion on this topic and look forward to reading your comments.  Seriously, we have some real experts out there, and those comments are a gold mine for everyone (yours truly included).
Jeremiah Johnson is a retired Green Beret of the United States Army Special Forces (Airborne) and a graduate of the U.S. Army's SERE school (Survival Evasion Resistance Escape).