A terrifying event is taking place in Los Angeles, CA: the ground is moving sideways in slow-motion,  rising 15 feet in four hours in some areas, utterly destroying roads, knocking down utility poles and wrecking infrastructure.
A seen in the photo above, and others below, Santa Clarita, CA is experiencing shifting ground, where entire mountains are literally moving sideways!
A two mile section of Vasquez Canyon Road had to be closed until further notice because of the phenomenon.  Here's what Vasquez Canyon Road looked like at 12:08 PM Pacific time: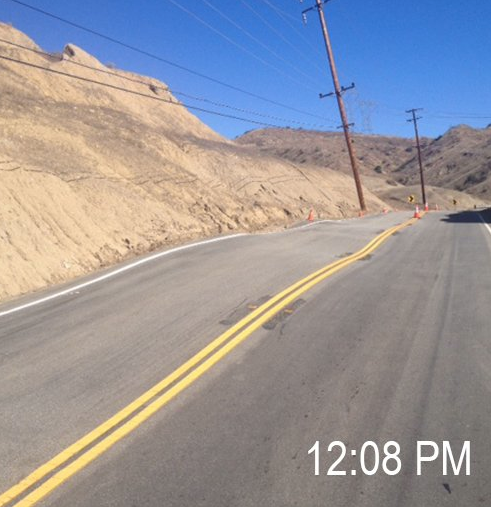 There is some rising or falling of the road, but a condition that might result from heavy rain or normal settling.
As shown in the next image, below, things began to change quickly.
About 3 hours later, at 3:36 PM, the road had become clearly deformed from ground movement; yet there is no rain, no flooding of any type!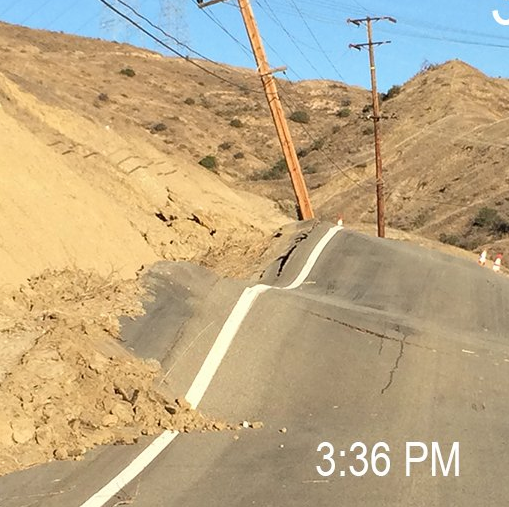 But things continued to get worse.  The photo below shows the same road, about an hour later, around 4:30 PM . .

By 4:30 PM, this is what the road looked like: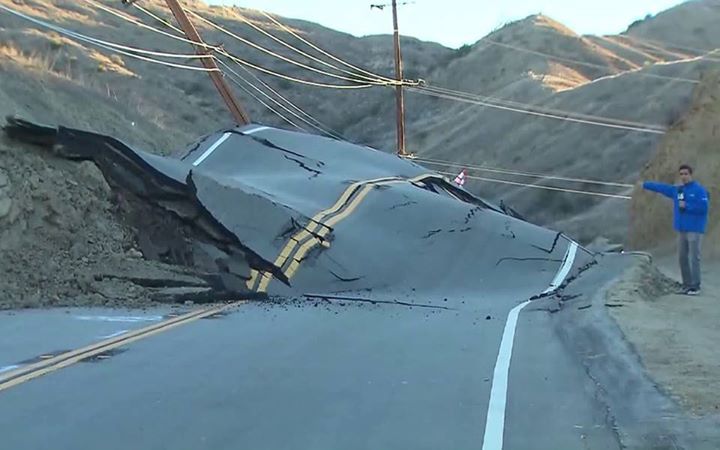 "The whole mountain is moving" said one local resident, who is terrified at what is taking place.
It is important to note that, according to the US Geological Survey, no earthquakes have taken place during this time, to account for this type of land deformation!
Below is a map of the road being affected: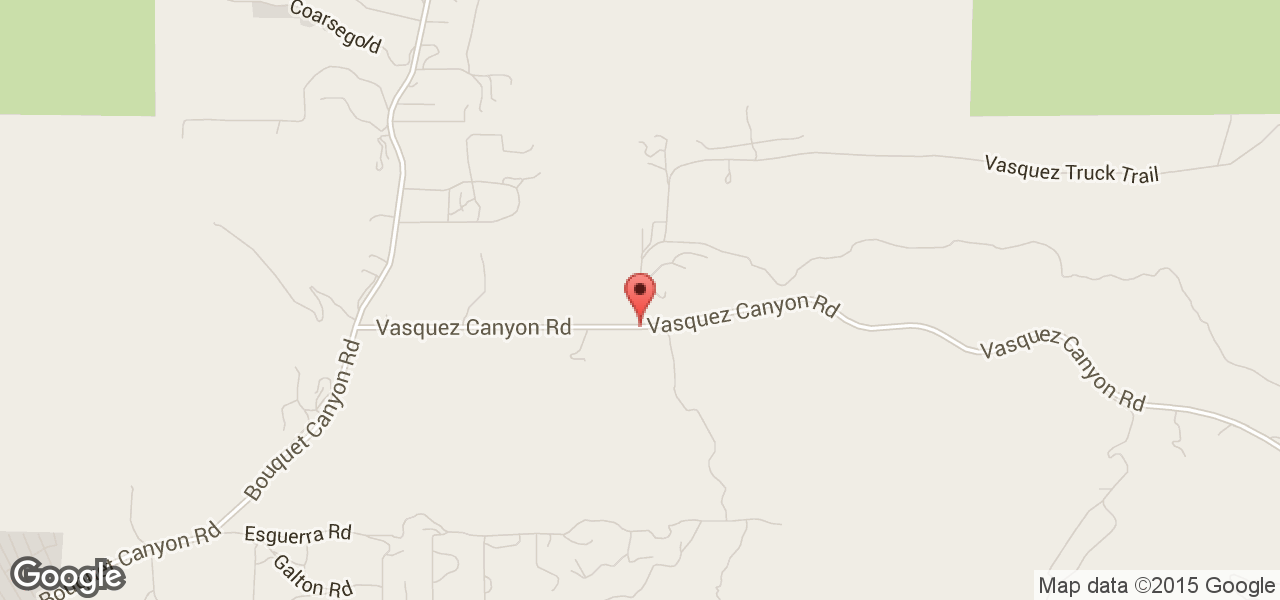 This map shows the location of Santa Clarita, CA for reference purposes: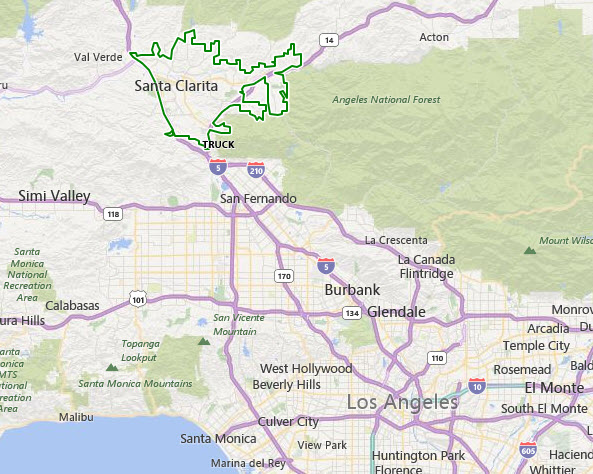 source:superstation95.com